D-Link today expanded its line of award-winning routers with the new D-Link Gaming Router with Qualcomm StreamBoost technology (DGL-5500), offering Gigabit AC1300 wireless speeds and intelligent bandwidth allocation for the ultimate in gaming, media streaming and network control. Equipped with Qualcomm StreamBoost technology, the Gaming Router represents D-Link's most advanced gaming router to date, intelligently allocating bandwidth to deliver lag-free, uninterrupted gaming for a high-performance experience in today's dynamic online gaming environments.
"The Gaming Router represents the ultimate in home network speed and control, offering the ability to fine-tune bandwidth to deliver the high-performance hungry gamers crave," said Daniel Kelley , associate vice president of marketing, D-Link Systems, Inc. "Through the unique Qualcomm StreamBoost technology, this router intelligently optimizes a home network for the games you want when you want - making lag time, buffering and failed downloads a thing of the past. With the new Gaming Router, play against real opponents live, any time day or night, for unparalleled multi-player combat performance and first-person shooting experiences online."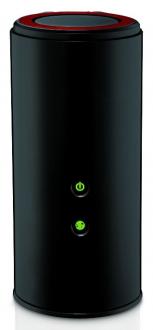 The Gaming Router (DGL-5500) offers flawless gaming and HD video streaming to multiple devices with AC wireless speeds of up to 1300 Mbps and blazing fast wired speeds with four true Gigabit ports. Using Qualcomm StreamBoost technology, the router intelligently prioritizes Internet bandwidth to each application and device on a home network for leading edge performance and network optimization. In addition, StreamBoost's simple, user-friendly interface features intuitive controls for complete network management, enabling users to see a graphical depiction of the bandwidth used by the entire home network, including connected devices and the applications in use by each device.
More about the Gaming Router (DGL-5500)
The Gaming Router (DGL-5500) delivers a range of performance and security features for the ultimate gaming-optimized network, including:

StreamBoost: StreamBoost QoS engine intelligently allocates bandwidth for lag-free gaming, flawless HD video streaming, and crystal clear VoIP calls

Revolutionary AC Speed: Delivers industry-leading Gigabit AC wireless speed - up to 1300 Mbps (867AC+450N)

True Gigabit ports: Offers blazing fast wired speeds with four True Gigabit ports
Availability and Pricing
D-Link's Gaming Router (DGL-5500) will be displayed at the 2013 International CES, Jan. 8-11, 2013 in Las Vegas and will be available in late-Spring throughout D-Link's vast network of retail and e-tail outlets in the United States. Pricing will be announced at time of availability.
Last updated: Apr 7, 2020 at 12:07 pm CDT