ViewSonic, a global provider of computing, consumer electronics and communications solutions, has launched their 22" and 24" widescreen Full HD LED displays - the VG2239m-LED and VG2439m-LED. Featuring an remarkable ergonomic design for wide viewing angles (delete wide viewing angles) as well as a DisplayPort and USB ports for rich connectivity, this display has a 1920 x 1080 resolution to fit the needs of commercial markets interested in building a comfortable and productive environment.
Made with commercial use in mind, the VG series have an industry-leading ergonomic design which enables designers to adjust the height (0~135 mm), tilt (Down 5º, Up 20º) and viewing angles (360 º). Such versatility allows users to place the monitor in the most ergonomically correct position for their application. The flexibility and 90º of rotating pivot also facilitates users to use monitors in both landscape and portrait mode for greater convenience while browsing webpages or vertical graphics. The fully adjustable ergonomic base allows designers to place the monitor at a proper height and to work many hours comfortably. Without straining the eyes or neck, the VG series monitors give the maximum comfort for a perfect visual experience.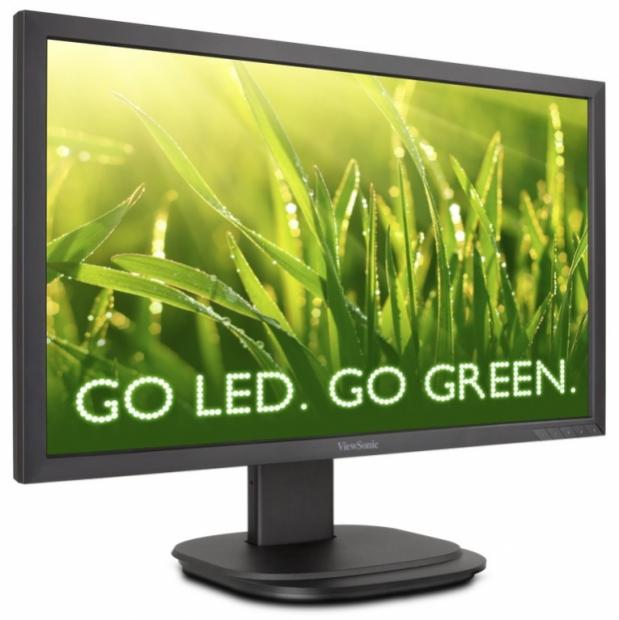 ViewSonic's VG series monitors are also equipped with a DisplayPort 1.2 digital interface to boast bandwidth to 17.28 Gbit/s which allows high definition sound and quick image data transmission. The VG series monitors provide a powerful solution for the most demanding users and businesses in high-end graphic and printing industries. The DisplayPort facilitates multi-monitor functionality for increased productivity; while the DVI/VGA and 2 port USB hub inputs provide flexible and convenient connectivity to versatile peripherals for video production and graphic design.
"We continue our prestigious 25-year history in display technology and premium widescreen LED monitors with the new addition of the VG series," said Claire Chuang, Product Manager for ViewSonic Europe. "For those who demand the best and need an affordable solution with fully adjustable ergonomics to optimize efficiencies, the VG series is a great choice. It has rich connectivity for greater convenience and delivers an unmatched sounds strange unmatched image quality) image quality."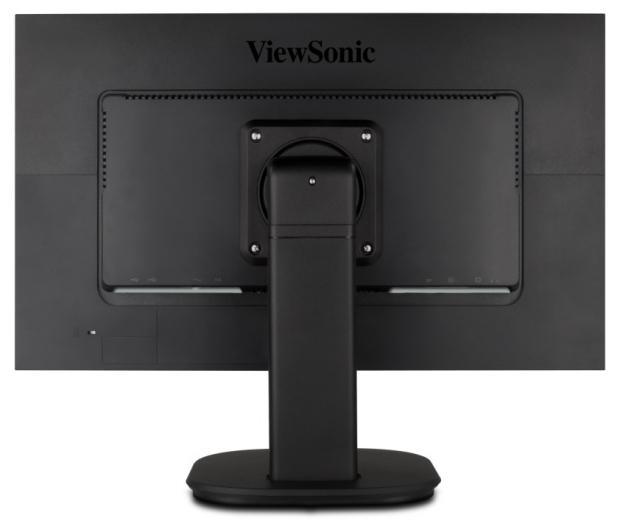 The new VG monitors are in line with ViewSonic's award-winning heritage which includes rich colour performance in Full HD 1080p resolutions with dynamic contrast ratios for incredible pixel-by-pixel visual effects. The embedded sRGB colour correction technology permits the monitors to display accurate 100% sRGB colour and ensure all captured photos and videos are displayed perfectly on the monitor and in print.
The VG monitors enhance a user's multimedia experience with rich sound quality while efficiently conserving energy. The Eco Mode offers flexible options empowering users to choose the optimum power intensity based on situational needs. Standard (100% Brightness), Optimize (75% Brightness), and Conserve (50% brightness) modes are available and meet a variety of operating scenarios. In addition, the VG monitor with VESA wall mount and a Kensington security slot allows users to make the most of valuable desktop space.
ViewSonic's VG2239m-LED (RRP £115/€139, excluding VAT) and VG2439m-LED (RRP £155/€179, excluding VAT) will be available in Europe early September 2012, both models come with a three year limited warranty.
Last updated: Apr 7, 2020 at 12:07 pm CDT