AMD (NYSE:AMD) today announced revenue for the second quarter of 2012 of $1.41 billion, net income of $37 million, or $0.05 per share, and operating income of $77 million. The company reported non-GAAP net income of $46 million, or $0.06 per share, and non-GAAP operating income of $86 million.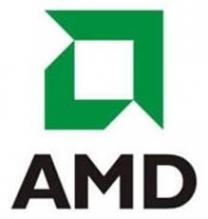 "Overall weakness in the global economy, softer consumer spending and lower channel demand for our desktop processors in China and Europe made the closing weeks of the quarter challenging," said Rory Read, AMD president and CEO. "We are taking definitive steps to improve our performance and correct the issues within our control as we expect headwinds will continue in the third quarter as the industry sets a new baseline. We remain optimistic about our core businesses as well as future opportunities with our competitively differentiated next-generation Accelerated Processor Units (APUs). Our recently launched Trinity APU continues to gain traction with customers. We are committed to driving profitable growth."
Quarterly Summary
Gross margin was 45 percent.

o Non-GAAP gross margin was 46 percent, flat sequentially.

Cash, cash equivalents and marketable securities balance, including long-term marketable securities, were $1.76 billion at the end of the quarter.

Computing Solutions segment revenue decreased 13 percent sequentially and year-over-year. The sequential decrease was driven primarily by lower desktop channel sales in China and Europe as well as a weaker consumer buying environment impacting sales to Original Equipment Manufacturers (OEMs).

o Operating income was $82 million, compared with $124 million in Q112 and $142 million in Q211.

o Microprocessor ASP decreased sequentially and year-over-year.

o AMD expanded its notebook offerings with a top-to-bottom refresh of its mobile APUs. Systems powered by the new APUs are available from leading global computer manufacturers including HP, Lenovo, Samsung, Toshiba, ASUS and Acer.

i The second generation AMD A-Series APU for notebooks, formerly codenamed "Trinity," enables up to 12 hours of battery life2 and twice the performance-per-watt3 over the previous generation A-Series and won a 2012 Best Choice Award at Computex.

ii The 2012 AMD E-Series APU, formerly codenamed "Brazos 2.0," is designed for essential notebooks and enables up to 11 hours of battery life4 and best-in-class entertainment and media experiences.

iii HP and Samsung were the first to bring ultrathin notebooks to mainstream price points based on the 17-watt second generation A-Series APUs. Several more AMD APU-based ultrathin designs are expected to launch in the second half of 2012, aligned with the Microsoft Windows 8 introduction.

o AMD held the second annual AMD Fusion Developer Summit (AFDS), announcing several strategic partnerships designed to accelerate software innovation.

i AMD joined forces with industry-leaders ARM, Imagination Technologies, MediaTek and Texas Instruments to form the HSA Foundation, a non-profit consortium established to define and promote an open standards-based approach to heterogeneous computing.

ii AMD announced a strategic technology partnership with ARM to help drive the further adoption of an open, end-to-end security ecosystem based on the world's most broadly-adopted mobile security ecosystem. AMD plans to integrate ARM TrustZone technology into future products.

o In addition to powering 24 of the world's top 100 supercomputers on the most recent Top500 Supercomputers list, AMD was awarded $12.6 million for processor and memory research as part of the U.S. Department of Energy's Extreme-Scale Computing Research and Development Program.

Graphics segment revenue was down sequentially and remained flat year-over-year. GPU revenue was down 5 percent in a seasonally down quarter, due to lower unit shipments in the channel.

o Operating income was $31 million, compared with $34 million in Q112 and operating loss of $7 million in Q211.

o GPU ASP was flat sequentially and up year-over-year.

o AMD continued to expand its industry-leading graphics solutions:

i Recapturing the graphics performance leadership position with the launch of the AMD Radeon HD 7970 GHz Edition. The AMD Radeon HD 7970 GHz Edition uses AMD's innovative Graphics Core Next (GCN) architecture to deliver strong performance and image quality5,6, providing world-class gameplay at the highest resolutions in the most demanding games;

ii Launching the AMD FirePro W600, the first professional graphics solution to feature the GCN architecture and the industry's first graphics card to support six displays with independent audio streams;

iii Bringing to market a full line of mobile discrete graphics based on the company's acclaimed GCN architecture, which includes the AMD Radeon HD 7900M, HD 7800M, and HD 7700M Series GPUs.7 New to the AMD Radeon HD 7000M Series is AMD Enduro technology8, which automatically switches between integrated graphics and the AMD Radeon discrete GPU depending on system or application requirements - helping to maximize battery life without having to compromise performance. Based on the latest 28nm process technology, and fully equipped with DirectX 11.1 support, the AMD Radeon HD 7000M Series of GPUs represent the most feature-rich mobile graphics chips since the company introduced its mobile product line.9
Current Outlook
AMD's outlook statements are based on current expectations. The following statements are forward-looking, and actual results could differ materially depending on market conditions and the factors set forth under "Cautionary Statement" below.
AMD expects revenue to decrease 1 percent, plus or minus 3 percent, sequentially for the third quarter of 2012.
For additional detail regarding AMD's results and outlook please see the CFO commentary posted at quarterlyearnings.amd.com.
Last updated: Apr 7, 2020 at 12:06 pm CDT