Fremont, Calif. - March 21, 2012 - Antec, Inc., the global leader in high-performance computer components, announces the High Current Pro 1000 Platinum power supply, the first kilowatt-class PSU offered by Antec certified for 80 PLUS® Platinum efficiency.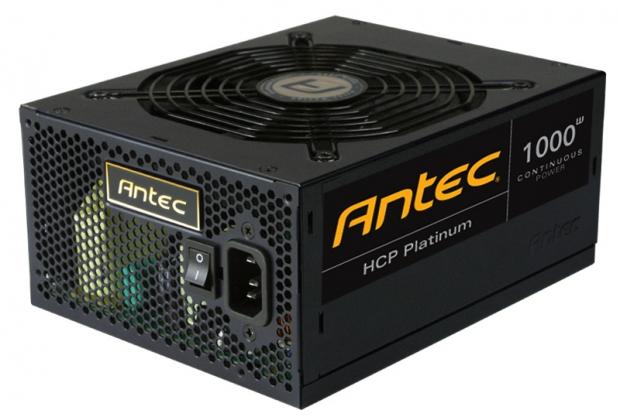 Delivering a minimum of 1000 watts of Continuous Power, the HCP-1000 Platinum makes a reliable addition to the enthusiast's or overclocker's PC.
The HCP-1000's four +12V rails deliver 40A of output each with low ripple & noise levels and an output ratio of up to 100 percent. Characteristic of Antec's top-line power supplies, this unit delivers stable DC current with all Japanese capacitors and keeps cool with a 135mm thermally controlled double ball bearing fan.
Users can now get the best performance without compromise while taking advantage of 80 PLUS® Platinum efficiency certification. This rating ensures that the unit maintains a minimum of 89 percent efficiency across 20-100 percent load levels; the HCP-1000 Platinum runs as efficiently as 94 percent.
Maximizing convenience during installation, Antec's new power supply offers full modularity with Stealth Wires - darkened wires that reduce visibility in the chassis when connected and routed - and a set of slim 8-pin connectors. Two of these connectors can be plugged into each of the unit's 16-pin sockets, which also allow for future connectors of 10, 12, 14 and 16-pins.
"We wanted to give users the best possible feature set for their investment in a 1000 watt power supply," said Mafalda Cogliani, Global Marketing Director at Antec. "We designed a highly versatile, practical cabling to maximize cable management options and pushed High Current Pro to Platinum-certified efficiency to create a PSU package unrivaled by competitors at this wattage class."
The HCP-1000 Platinum is now available in North America on Newegg.com, in Canada on NCIX.com, and other major retailers at a $269.95 MSRP. It includes an Antec Quality seven-year parts and labor warranty.
Please visit the product page at http://www.antec.com/hcp-1000 for more information.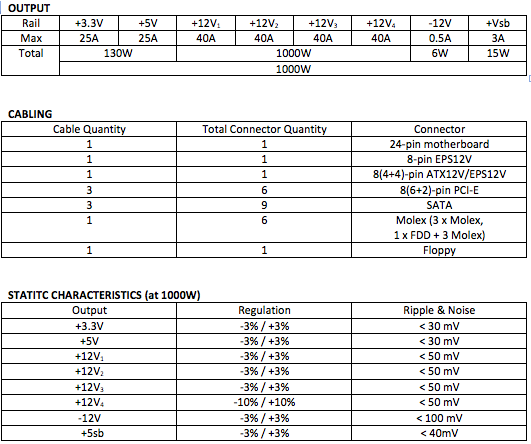 Last updated: Apr 7, 2020 at 12:06 pm CDT