BARCELONA, SPAIN - February 27, 2012 - Qualcomm Incorporated (NASDAQ: QCOM), in collaboration with Ericsson AB, will demonstrate LTE Broadcast, the evolved Multimedia Broadcast Multicast Service (eMBMS) platform, at Mobile World Congress 2012 in Barcelona, Spain. LTE Broadcast enables Mobile Network Operators to adjust coverage and capacity dynamically as needed, allowing for more efficient spectrum and network use. The demonstration will be on display Feb. 27 - Mar. 1 in Qualcomm's exhibit in the Fira Convention Center, Exhibit Hall 8, #8B53.
LTE Broadcast is a resource-efficient, scalable solution for delivery of high-bandwidth, high-demand live, premium and software content. The platform has the potential to significantly reduce operators' costs by allowing them to optimize content and software distribution using broadcast principles over LTE networks.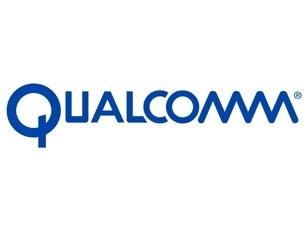 With implementation, operators could schedule broad distribution of software upgrades during off-peak hours or dynamically increase network capacity during peak demand occasions, such as high-density live events like stadium sporting and music concerts.
"Qualcomm is dedicated to the success and adoption of LTE networks worldwide," said Peggy Johnson, executive vice president and president, Global Market Development at Qualcomm. "With an increasing number of LTE network rollouts, we are continuously working to produce efficient technology solutions focused on optimizing and maximizing the consumer experience on these mobile networks."
"Video will be the driver of traffic increases in mobile broadband networks," said Johan Wibergh, executive vice president, Business Unit Networks at Ericsson. "Driving the LTE broadcast ecosystem is a way to ensure a quality user experience."
With this innovative and emerging technology, Qualcomm enables operators to deploy and scale commercial-grade eMBMS with leading infrastructure vendors such as Ericsson.
Last updated: Apr 7, 2020 at 12:06 pm CDT