Dedicated host offers HP-branded processing boost for virtualization hypervisors
RapidSwitch, a leading European supplier of self-managed dedicated server solutions, has announced an HP-branded 'Extreme' package for customers who want more processing power from their self-managed servers.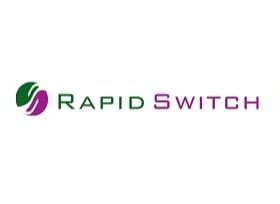 With the increase in private cloud deployments and vast popularity of RapidSwitch's quad core offerings, 'Extreme' represents the next step in a base package for running virtualization hypervisors, such as VMware's ESXi or Citrix's XenServer. The addition of an out-of-band management card allows clients to have complete control of their servers from anywhere in the world.
'Extreme' is packed with the latest Intel Xeon hex-core processors, SAS hard drives, and built in iLO card for lights-out management and can be completely customised, with additional RAM and hard drives to suit.
Sarah Haran, managing director of RapidSwitch says: "Technical clients are demanding more from their hardware in order to fulfil virtualization requirements. We are continually talking to our clients to put together the next generation of self-managed packages and cloud hosting is definitely the future."
The package also represents a choice for colocation clients, with the low voltage CPUs and low-power 2.5" hard drives, all packing into a 1U chassis, providing a great base for high-density, high-power hosting platforms.
RapidSwitch is a subsidiary of AIM listed iomart Group plc which is ranked as one of the top 25 cloud services providers in the world by Talkin' Cloud 50 and was named Scottish Digital IT Company of the Year 2011.
Last updated: Apr 7, 2020 at 12:06 pm CDT