Packs VIA Eden™ X2 processor, HD video, HDMI connectivity and 64-bit computing in a palm sized chassis
Taipei, Taiwan, 22 November 2011 - VIA Technologies, Inc, a leading innovator of power efficient x86 processor platforms, today announced the launch of the VIA ARTiGO A1150 a sub-liter dual core DIY PC kit for enthusiasts who want to taste the next generation of ultra-compact desktop computing.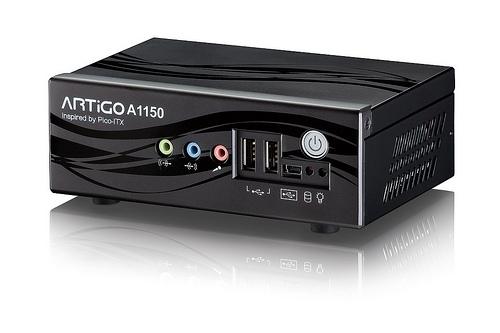 The VIA ARTiGO A1150 is one of the smallest full featured DIY PC kits available today, squeezing an impressive range of features that include a 1.0GHz dual core VIA Eden™ X2 processor, HD video support, HDMI and VGA display connectivity, Gigabit networking, Wi-Fi Support and five USB ports, all into a palm-sized PC chassis. The VIA ARTiGO A1150 is ideal for a variety of applications in the home or office, including home server, media streaming and surveillance applications or great as a regular desktop PC, using only a fraction of the physical real estate.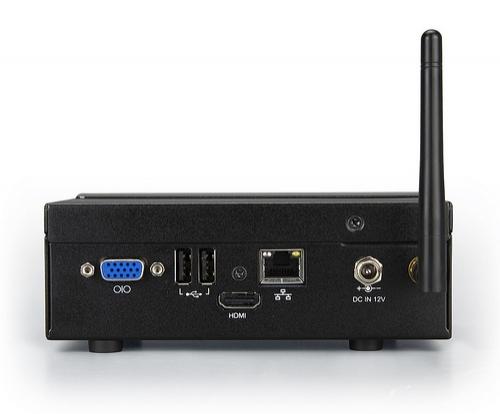 "VIA redefines dual core low power compact computing, bringing all the features of a regular desktop PC into a form factor that needs to be seen to be believed," said Epan Wu, Head of the VIA Embedded Platform Division, VIA Technologies, Inc. "VIA has a long history in creating leading edge form factor systems, and the VIA ARTiGO A1150 pushes the bounds for ultra-compact desktop computing."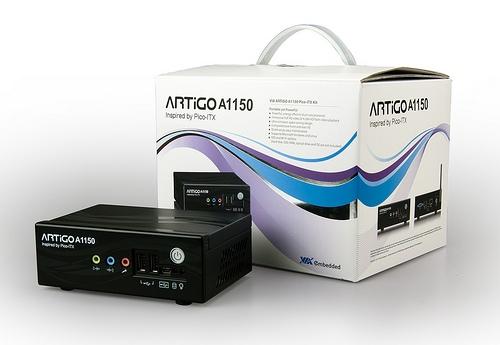 VIA ARTiGO A1150: Compact Computing Redefined
The mere 5.7" x 3.9" x 2" (14.6 cm x 9.9 cm x 5.2 cm) VIA ARTiGO A1150 is powered by a dual core 1.0GHz VIA Eden™ X2 processor, offering a high performance native 64-bit computing experience while remaining within a low power thermal envelope. The VIA Eden™ X2 processor is joined by the VIA VX900H media system processor, a fully integrated all-in-one chipset that brings exceptional multimedia experience to small form factor devices including hardware acceleration for the latest HD video codecs including H.264, VC-1, and MPEG-2/4 at screen resolutions of up to 1080p.
Front and back panel I/O includes HDMI and VGA ports, a Gigabit Ethernet port, five USB ports including one USB device port, three audio jacks with optional wireless IEEE 802.11 b/g/n and SD card reader modules.
For more information on the ARTiGO A1150 please visit:
http://www.via.com.tw/en/products/embedded/artigo/a1150/index.jsp
To watch a short introductory video about the VIA ARTiGO A1150, please go to:
http://youtu.be/qkQtymQdbgg
For images related to this press release please visit:
http://www.viagallery.com/index.php?option=com_flickr4j&Task=sets&Set=72157628075087045&Page=1
About VIA Technologies, Inc.
VIA Technologies, Inc is the foremost fabless supplier of power efficient x86 processor platforms that are driving system innovation in the PC, client, ultra mobile and embedded markets. Combining energy-saving processors with digital media chipsets and advanced connectivity, multimedia and networking silicon enables a broad spectrum of computing and communication platforms, including its widely acclaimed ultra compact mainboards. Headquartered in Taipei, Taiwan, VIA's global network links the high tech centers of the US, Europe and Asia, and its customer base includes the world's top OEMs and system integrators. www.via.com.tw
Last updated: Apr 7, 2020 at 12:05 pm CDT