Featuring GIGABYTE's Exclusive New 3-Way Digital Engine, 3D Power™ and 3D BIOS™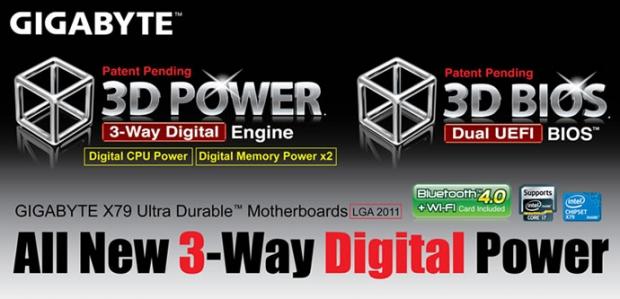 Taipei, Taiwan, November, 14th 2011 - GIGABYTE TECHNOLGY Co. Ltd., a leading manufacturer of motherboards and graphics cards, today announced the launch of their latest X79 series enthusiast motherboard range. Supporting the latest 2nd Generation Intel® Core™ i7 processor family for high-end desktops (aka Sandy Bridge-E), these new X79 Express Chipset motherboards unite unrivalled desktop PC performance with a new level of hardware flexibility and control. GIGABYTE 3D Power™and its all new 3-way Digital Power Engine offers ultimate control of your PC's power delivery, while GIGABYTE 3D BIOS™provides a wholly more intuitive and graphical UEFI BIOS environment.
"This new GIGABYTE X79 series range of boards are all about giving enthusiasts and professionals unprecedented control over their PC's hardware," commented Tim Handley, Deputy Director of Motherboard Marketing at GIGABYTE. "GIGABYTE 3D Power and 3D BIOS give hardcore gamers, extreme overclockers and cutting-edge content creators absolute mastery over every aspect of their PC."
GIGABYTE 3D Power™ (patent pending)

GIGABYTE X79 series motherboards take advantage of the new and exclusive GIGABYTE 3D Power, based on a 3-way Digital Power Engine for both the PWM and memory that delivers unprecedented power delivery control. Utilizing a brand new Digital PWM controller,GIGABYTE's 3D Power features three digital memory controllers for not only the memory, but VTT and VSA, for real-time adjustment and control. The GIGABYTE 3D Power™ application provides a range of controls via a graphical user interface, allowing adjustment of load line calibration, over voltage protection control and real-time adjustment of CPU, VTT, IMC and four-channel memory frequencies.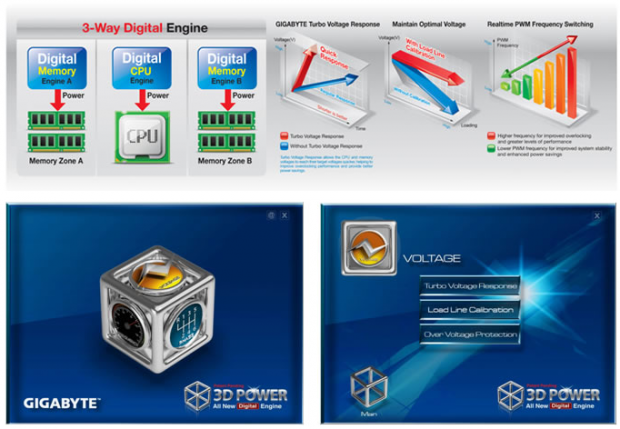 GIGABYTE 3D BIOS™ (patent pending)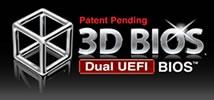 Based on our new UEFI DualBIOS™ technology, GIGABYTE 3D BIOS™ re-imagines the traditional BIOS environment to make it more accessible for novice users than ever before. GIGABYTE 3D BIOS provides a full featured advanced mode for veteran BIOS users, alongside a graphical 3D Mode which offers a far more intuitive BIOS experience that makes it easier to understand how BIOS settings affect their PC's hardware performance.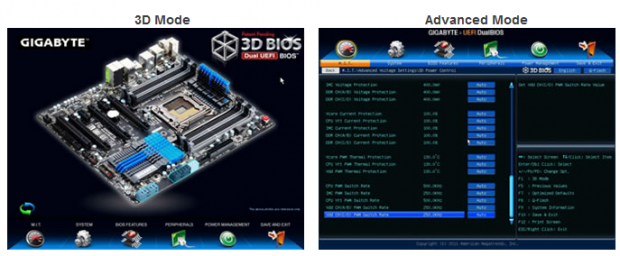 Intel X79 Platform Highlights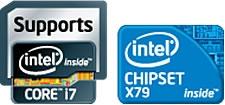 All GIGABYTE X79 series motherboards are designed to get the absolute best performance from the latest 2nd generation Intel® Core™ i7 processors, bringing a number of new enthusiast-class features to Intel's latest extreme platform. Featuring the new LGA 2011 socket and based on the latest updated micro-architecture, these new processors feature up to six cores with up to 15MB L3 cache and four-channel DDR3 memory. With an unprecedented 40 PCI Express lanes, enthusiast gamers can also enjoy the absolute maximum GPU performance in Multi-GPU SLI™ and CrossFireX™ configurations.
GIGABYTE G1.Assassin 2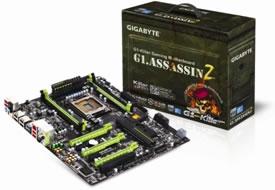 Designed as the base for the ultimate in gaming PC builds, the GIGABYTE G1.Assassin 2 motherboard combines the unrivalled performance of this new X79 platform with our award-winning G1.Killer design philosophy: onboard discrete-class audio is offered courtesy of the Creative Digital Audio processor (20K2) which offers X-Fi Xtreme Fideility® and EAX® Advanced HD Audio 5.0 technologies, while the Killer™ E2100 Game Networking Platform offers advanced network optimization and management for the very best online gaming experience. 3-way SLI™ and CrossFireX™ capability means users can really push the boundaries of 3D gaming to new heights.
GIGABYTE X79-UD7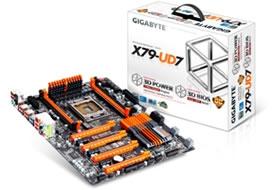 The GIGABYTE X79-UD7 motherboard is designed to provide CPU performance worthy of champions, with specific built-in technologies for extreme overclocking configurations. The X79-UD7 features an all digital PWM, four full length PCIe slots for 4-way GPU configurations plus a range of features that mean overclockers will never tire of tweaking the latest 2nd generation Intel® Core™ i7 processors. With GIGABYTE's exclusive OC-VRM, you'll find POScaps that ensure easy insulation, while OC-Touch lets users tweak in real-time using onboard buttons to change multiplier frequencies. OC-DualBIOS™ is complimented with a BIOS Switcher button that offers fast back-panel access to two distinct BIOS configurations. A Clear CMOS button is also included along with an OC button for instant OC profile loading. OC-PEG offers additional discrete graphics array power via the SATA rail with two SATA ports, guaranteeing all the power needed for extreme 4-way SLI™ and CrossfireX™ configurations.
GIGABYTE X79-UD5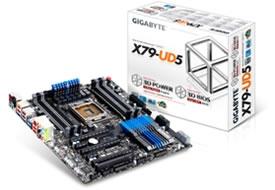 The GIGABYTE X79-UD5 motherboard provides the ultimate media processing workstation. Design and Engineering professionals that employ the latest CAD and multimedia creation software will be impressed with eight DDR3 memory slots combined with GIGABYTE's unique 3D Power design to offer the ultimate platform for memory and CPU intensive workloads. We've also included back panel access overclocking via a simple OC button so that you can get an instant boost in performance when needed.
Exclusive GIGABYTE Bluetooth 4.0 / Wi-Fi Expansion Card*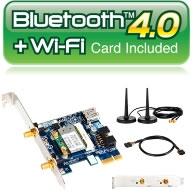 GIGABYTE X79 series motherboards will also include an exclusive PCIe expansion card that offers support for the latest Bluetooth 4.0 and IEEE 802.11 b/g/n Wi-Fi connectivity. The new Bluetooth 4.0 standard includes Smart Ready technology that is debuting on mobile devices including the new Apple® iPhone® 4s. This means that transferring important content from your smart phone or tablet is easier and faster than ever.
*Availability may vary by region.
To learn more about GIGABYTE X79 series motherboards, please visit:
http://www.gigabyte.com/MicroSite/304/x79.html
Last updated: Apr 7, 2020 at 12:05 pm CDT