OCZ Technology Group, Inc., a leading provider of high-performance solid-state drives (SSDs) for computing devices and systems, today announced certification of the Talos 6Gbps SAS SSD products with Nexenta System's NexentaStor unified storage solution software, and will be showcased together at the upcoming OpenStorage Summit, October 26-27 in San Jose, California.
"We are pleased that our enterprise class OCZ Talos SAS solid state drives have been tested and certified by Nexenta Systems for use with their leading edge NexentaStor software, and together we are able to deliver a seamless cloud-ready virtualized storage solution to the datacenter," said Alex Mei, CMO at OCZ Technology Group. "This total solution will be showcased with Nexenta Systems at the 2011 OpenStorage Summit which brings together storage experts to address key technologies including utilizing SSDs to address challenges relating to virtualization, high-availability, and cloud computing."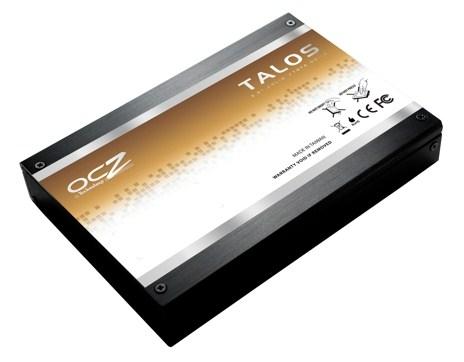 "We are very pleased to work with OCZ Technology to bring the latest innovation in SSD products to our end customers," said Jim Fitzgerald, VP of Business Development, Nexenta Systems. "We believe the combination of OCZ Talos SAS and NexentaStor will provide fantastic value for today's customers facing exploding I/O challenges and a great opportunity for our mutual channel partners."
NexentaStor is a unified storage software platform that features a breadth of data management features, including unlimited snapshots, block level mirroring, integrated search, and industry leading software for the management of storage for virtualized environments. NexentaStor is ideal for use with OCZ SSDs, enabling customers to create shared pools of storage from any combination of storage hardware such as SSDs, and provides full integration with virtualization approaches even for mixed vendor environments.
At the OpenStorage Summit, OCZ Technology will demo NexentaStor integrated with Cirrascale's CirraStor storage blades and OCZ Talos SAS 6Gbps enterprise SSDs, which offer superior mixed-workload performance for increased throughput in servers and workstations. OCZ Technology will also showcase the Company's complete lineup of enterprise-class SSDs including Z-Drive, Talos, and Deneva Series storage solutions at the event.
Last updated: Apr 7, 2020 at 12:05 pm CDT