GIGABYTE, a leading manufacturer of motherboards and graphics cards, is pleased to announce a new standard gaming keyboard - Force K3, a gaming keyboard with professional features and friendly price. Back to the end of 2010, GIGABYTE had just released the first gaming keystroke keyboard Aivia K8100 Macro Gaming Keyboard, the Red Dot design award winner, and received good reviews from all around the world. To continue fulfilling gamers' needs, GIGABYTE is launching Force K3 Gaming Keyboard, which features enlarged elastic rubber dome, one-piece rubber membrane design, enhanced frame structure, water-resistant functionality, and shock-resistant design.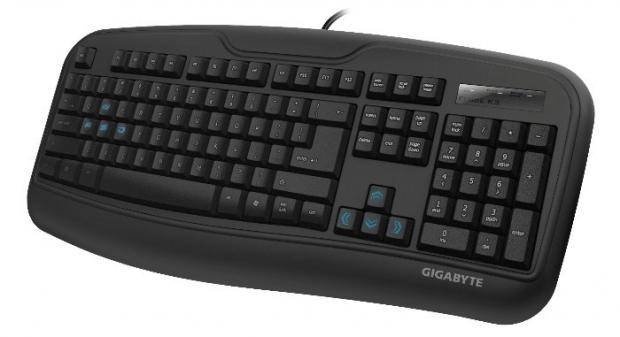 Enlarged Elastic Rubber Dome
To satisfy each gamer's desire of a perfect gaming keyboard, Force K3 features enlarged elastic rubber domes under the keycaps to deliver gamers' commands more accurately. The larger rubber domes not only ensure faster and more reliable keystroke response in a game play, but also guarantee durable performance. The keys on Force K3 are designed dedicated to gamers and can withstand up to 10 million times hits.
One-piece Rubber Design
With one-piece rubber membrane design, ForceK3 is more stable and durable. It can avoid misaligned problem of elastic rubber domes when accidentally dropping occurs.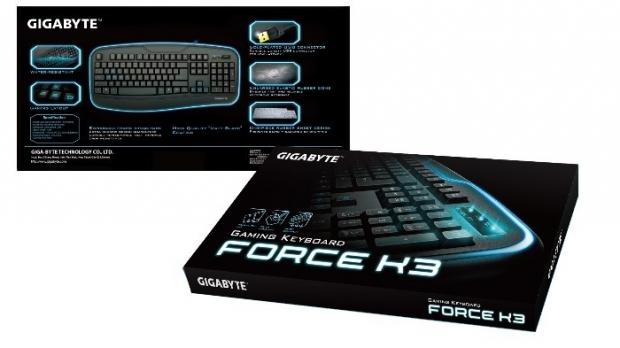 Enhanced Frame Structure
Different from other standard keyboards in the market, Force K3 adopts a 4-layer structure including an extra chassis in the middle. Whit the extra chassis, the rubber sheet can be firmly attached to the bottom of keyboard. Force K3 frame-enhanced structure design guarantees durable performance that improves drop resistance.
Shock-resistant Design
Considering gamers may have intense battles, it is particularly important to keep the keyboard being stably on the table. Therefore, GIGABYTE increases the weight of Force K3 to 900g to prevent unnecessary movement while gaming.
Water-resistant Functionality
GIGABYTE understands that when gamers are devoting themselves in gaming, it is possible that food and drinks on the table would sometimes cause damages to keyboard. FoceK3 features a necessary design, water resistant functionality, to protect keyboard from spilling of drinks.
For more information, visit the product page.
Last updated: Apr 7, 2020 at 12:05 pm CDT