Memoright, a leading provider of solid state drive (SSD) products, unveils its latest SSD solutions HTM series which delivers constant sequential performance and constant random access performance and allows MLC- based SSDs to deliver longer life span for enterprise storage.
As Memoright's Chairman and CEO Eric Kao stated in the keynote speech of Flash Memory Summit, "one size does not fit all in SSD world." SSDs are not simply as a faster version of HDDs. If SSD's performance characteristic does not match data access patterns, SSDs will not perform as expected and sometimes can be slower than HDDs.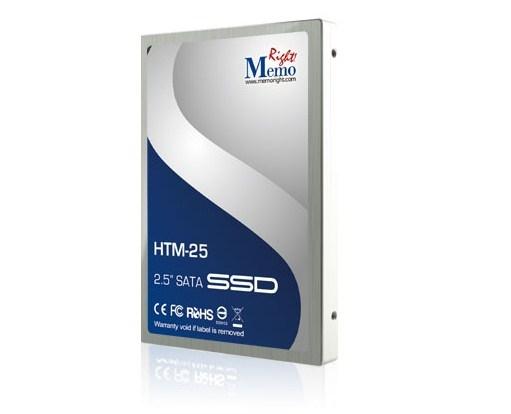 In some application of enterprise storage, SSD's are required to deliver consistent performance, especially when they are working in an array or certain RAID configurations. Latency is the time with which a drive takes to respond back to host after receiving an IO command. An array of SSD's performs the best when every SSD responds with same or similar latency. This is also the reason why enterprise HDD's are often short-stroked to limit the movement of read/write headset thus to obtain a narrower range of latency time, while sacrificing a high percentage of capacity. In SSD world, some manufactures use high over-provisioning to ease garbage collection process in hope of limiting the latency time. It not only wastes a lot of expensive NAND capacity, but also got no guarantee. Memoright shows that it is possible to limit the latency spread without a high percentage of over-provisioning.
Memoright HTM series SSD is tuned for enterprise storage area which demands extremely stable random access performance and lower cost storage solutions with MLC NAND. Normally MLC only takes up to 3,000 to 5,000 cycles of erasures. With Memoright's proprietary flash writing scheme, called Endurance Write, HTM is able to boost the MLC NAND endurance up to 20,000 cycles.
HTM uses Memoright's proprietary controller and firmware, supports SATA II interface and is available in both 2.5 inch form factor and 1.8 inch slim design.
Last updated: Apr 7, 2020 at 12:05 pm CDT