The case specialist BitFenix is now offering the latest version of the Shinobi chassis as the exclusive GERMANY Edition. As the name implies, the chassis takes its inspiration from the German flag, featuring an all black frame, red mesh stripes and a golden logo.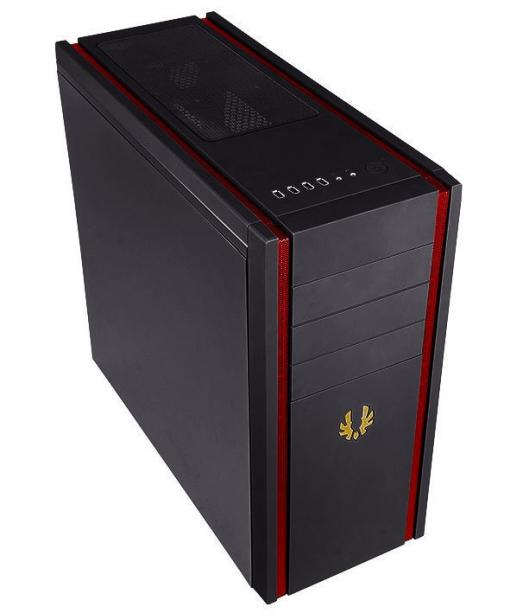 Who does not remember the ocean of flags during the Soccer World Cups in 2006 and 2010 during which the cars and cities were plastered with the many colours of all the participating countries. The reason why BitFenix has chosen to name this chassis the way it did should be obvious, as the case features the three colours of the German flag.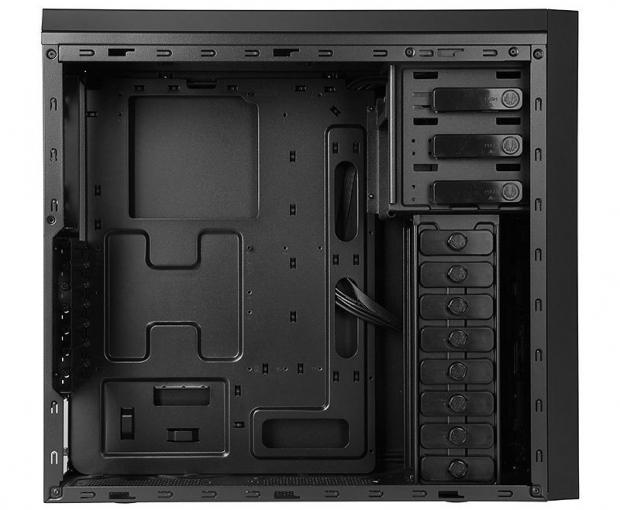 The matt black SoftTouch surface of the Midi-Tower does not only feel unique but also protects the chassis against scratches or finger prints. The understated exterior design of the Shinobi Midi-Tower GERMANY Edition is underlined nicely by the golden logo and red metal mesh strips already embedded into the case.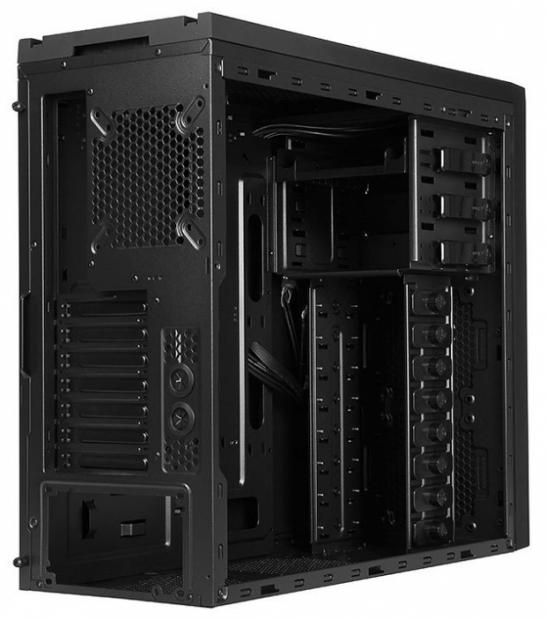 Due to this, the designer chassis from BitFenix offers a closed outer shell with functional air vents at the right locations. Through this simple aspect the chassis attains that timeless and seamless overall look. This is also apparent when looking at the mesh cover in the top of the chassis, as it has been embedded perfectly into the panel - something that is rarely found in a case of this price segement.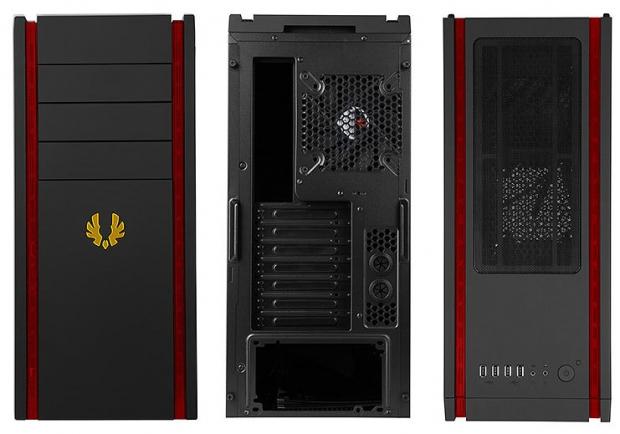 Thanks to the modern construction, the mainboard is to be installed above the power supply. This ensures that the PSU gains access to fresh air, which in turn should reduce the overall heat of the unit and thus the general strain and noise level as well.
Various openings in the mainboard tray allow the user to hide and route all cables, while a large open area behind the mainboard gives access to CPU cooler backplates. All expansion slots in the rear utilize thumb screws, thus not requiring any tools to be filled with the latest and greatest hardware. The three external 5.25" slots paired with the eight internal 3.5" variants within the BitFenix Shinobi should provide more than enough space for even the most complex storage scenarios.
The air cooling possibilities within the Shinobi mid tower are versatile, giving both the silent fan as well as enthusiast overclockers the ability to equip the the case with the fans of their choice. BitFenix ships the GERMANY Edition with two 120 mm fans - one in the front and one in the rear. In addition to this you may add five more units within the chassis.
The BitFenix Shinobi Midi Tower GERMANY Edition - black/red/gold is available immediately for a price of 55.90 Euro at www.caseking.de, while the BitFenix Shinobi Midi-Tower GERMANY Edition - black/red/gold Window should be available for 62.90 Euro from the beginning of October. Those who would like to create their own unique BitFenix Shinobi Core chassis should take a look at the overview available at www.caseking.de/custom-shinobi.
Last updated: Apr 7, 2020 at 12:05 pm CDT