Next Generation Android and iPhone Apps Include New Map Update Capabilities and Simplified User Interface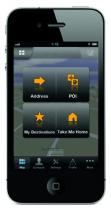 IFA Berlin, Germany, September 2, 2011 - NAVIGON AG, a leading provider of mobile phone on-board navigation, today announced the second generation of its award-winning navigation apps for Android devices and the iPhone will be available in coming weeks. The new versions redefine core elements of smartphone navigation, including an industry first approach to map updates, an even more effortless and intuitive user interface, and new features not found in any other navigation app. Current Android and iPhone users are eligible for free upgrades to the new versions.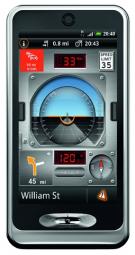 "Over the last two years, we've continuously added new features to our navigation apps, transforming them into the most feature-rich smartphone GPS apps available," said Gerhard Mayr, NAVIGON vice-president of worldwide mobile phones and new markets. "For our new generation of apps, we went back to the drawing board to see how we could elevate smartphone navigation to the next level. Feedback from our users suggests that a better way to update maps and a more intuitive user interface are top priorities."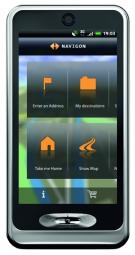 Next Generation Android and iPhone Navigation Apps
NAVIGON's navigation apps for Android devices and the iPhone include the following new features:
- New Map Update Capabilities
NAVIGON FreshMaps offers quarterly map updates. The new map updating service uses trusted, field-verified, and quality-controlled map and points of interest updates from NAVTEQ to ensure the most accurate maps possible. Users can keep their maps accurate and reliable by receiving quarterly map updates for a one-time fee for the lifetime of the product.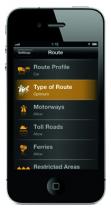 - Simplified User Interface
Navigation has become more complex over the past several years, so NAVIGON redesigned its user interface to provide a better overview and making it easier to use. Each application is customised for its operating system to provide the best possible experience on each platform. The next generation of NAVIGON's iPhone app, for example, allows users to easily switch between different pages with animated menus and new multi-touch user gestures. In addition, it's easy to rotate and zoom maps in any direction when in 3D mode and tap points of interest on the map to instantly add them to a route.
- Additional Features
NAVIGON's next generation of apps also includes new features not found in other navigation apps. The new Android app, for example, features a new cockpit function that displays real-time driving data, allowing enthusiasts to monitor driving behaviors.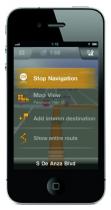 For more information, please visit: http://www.navigon.com/portal/au
Find NAVIGON on:
Twitter: www.twitter.com/NAVIGON_US
Facebook: www.navigon.com/facebook
Flickr: www.navigon.com/flickr
YouTube: www.navigon.com/youtube
About NAVIGON AG - a GARMIN company:
Germany-based NAVIGON AG was founded in 1991 and is a leading supplier of satellite navigation products. In July 2011, the company was acquired by Garmin Ltd. and operates as a fully-owned subsidiary. The NAVIGON brand offers mobile navigation devices (PNDs), smartphone navigation applications, and solutions for the automotive OEM industry.
Last updated: Apr 7, 2020 at 12:05 pm CDT