Super Talent Technology, a leading manufacturer of flash storage solutions and DRAM memory modules, today announced the introduction of the DuraDrive AT3, an SSD for demanding industrial environments. Not every computing environment is a pleasant one and some of them are down right nasty. For such environments, we have developed the DuraDrive; a line of Solid State Disks designed to perform in environments well beyond the standard consumer specifications. Containing no moving parts, an SSD naturally performs well in high-shock and high-vibration environments. This makes SSD great candidates for such installations, but temperature has always been a limiting factor. While most drives were designed to function in environments from 0°C -> 70°C, the new DuraDrive has been specially designed to withstand operating temperatures from -40°C to +85°C.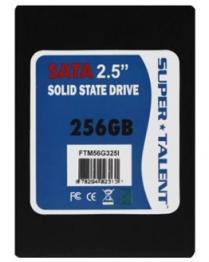 Examples of applications that utilize the DuraDrive AT3's capabilities:
•In-Vehicle Infotainment Systems
•Unmanned Aerial Vehicles
•Research Equipment for Harsh Environments
•Manufacturing (industrial) Environments
"No matter how you plan to integrate this drive into your system, the DuraDrive is designed to be reliable under the toughest climates"., says Michael Shin, VP of Engineering. "And with the performance is excellent. This drive reaches speeds of 250MB/s Reads and 170MB/s Writes".
The DuraDrive AT3 features an industrial temperature controller which offers performance, reliability and features like low write amplification and 2-way wear-leveling, which increases the drive's longevity.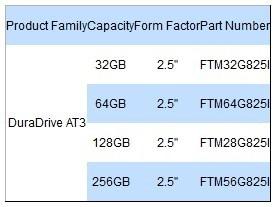 Last updated: Apr 7, 2020 at 12:05 pm CDT