ADATA Technology, a leading manufacturer of high-performance DRAM modules and NAND Flash application products, announced its latest product offering aimed at satisfying the needs of extreme gamers. In an industry first, the company has launched the single 8GB XPG Gaming Series DDR3L 1333G Desktop overclocking memory. With a high density of 8GB and low voltage of only 1.35V, it is anticipated to provide excellent system performance and overclocking capabilities to meet the requirements of power users and overclockers.
ADATA DRAM product planning department project manager Alex Wu explained, "With the popularity of 64-bit operating systems, high-density memory is a prerequisite in many gamers' minds. We are the first to launch DDR3L 1333G high-density 8GB memory modules, achieved in the XPG Gaming Series". He further stated: "This product adopts a 1.35 volt design, to offer gamers excellent stability and efficiency and also reduce waste heat and power consumption costs". The XPG Gaming Series DDR3L 1333G desktop overclocking memory features high density and low voltage, helping gamers achieve the ultimate in system effectiveness. At the same time, the reduced power consumption leads to lower carbon emissions, resulting in greater environmental sustainability.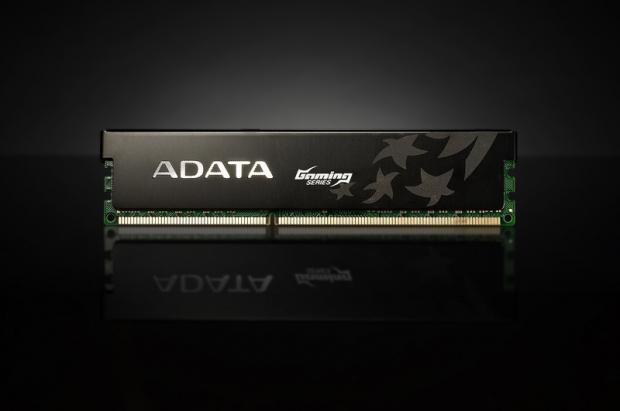 The XPG Gaming Series DDR3L 1333G overclocking memory uses 9-9-9-24 latency timing, and adheres to the performance and compatibility standards that ADATA memory products are known for. Its production processes are compliant with JEDEC specifications, and all memory chips used undergo a rigorous screening process. The use of high-quality circuit boards and aluminum heat sinks effectively reduces the module operating temperature, significantly extending the working life of the memory. The product is available in high-density 8GB and dual-kit 16GB package.
Availability
The new DDR3L 1333G new XPG Gaming series desktop overclocking memory modules will be distributed through select agents and distributors. For related product information, visit the product page.
Last updated: Apr 7, 2020 at 12:05 pm CDT