PNY & Asetek Join Forces to Design Water Cooled Graphics Cards that Deliver Unmatched Out-of-the box Performance and Simplicity
PNY Technologies®, Inc. ("PNY") and Asetek, the industry-leading supplier of all-in-one liquid cooling systems for computers, announced today that they are working together to bring an innovative product line of liquid cooled graphics cards to market. The goal is to deliver liquid-cooled, high-end graphics cards that far outperform equivalent air cooled models graphically, thermally and acoustically. The resulting extreme performance PNY graphics cards will come out-of-the box with an Asetek sealed water cooler already attached, making the solution very simple to install, maintenance-free and extremely reliable.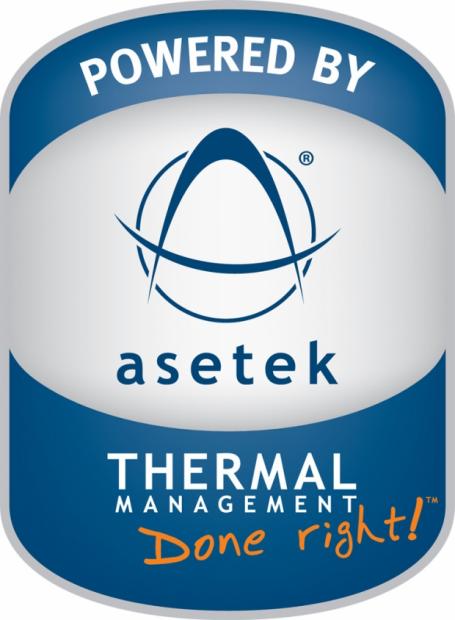 "Utilizing Asetek's proven
all-in-one liquid cooling technology
enables PNY to deliver best-in-class graphics performance out of the box," said Nicholas Mauro, senior marketing manager, PC components for PNY. "Asetek technology has revolutionized how people think about CPU cooling. Our customers will appreciate how leveraging this technology makes extreme performance liquid cooled graphic cards surprisingly affordable and how leveraging Asetek reliability enables us to offer these graphics cards with a 5-year Warranty."
"Working with a well respected nVidia board partner is essential to achieving a high-performance, simple to
install liquid cooling solution for graphics," said Steve Branton, Director of Marketing at Asetek. "PNY's powerful brand, wealth of experience in the graphics market and their dedication to the enthusiast community make them an excellent team mate for this project. We are excited by the products we are developing and working alongside such a great team of dedicated people."
Keep an eye on both Asetek and PNY's Twitter, Facebook, and YouTube channels for more details on these exciting new products.
About Asetek
Asetek is the world leading system thermal and acoustic management solution provider to OEMs servicing the gaming, workstation and performance PC markets. The company's liquid thermal management systems deliver superior thermal and acoustic performance in a factory sealed unit that sets new standards for reliability and suitability to large volume production. Leading OEMs use Asetek's liquid cooling products in systems where end users demand exceptional performance, low noise and maximum reliability.
Founded in 2000, Asetek has offices in San Jose, California, Denmark and Asia. For more information, please visit www.asetek.com.
About PNY Technologies
Established in 1985, PNY Technologies®, Inc. celebrates over 25 years of business excellence as a leading manufacturer and supplier of flash memory cards, USB flash drives, solid state drives, High Speed HDMI® cables, computer memory upgrade modules, as well as consumer and professional graphics cards. The company's Photography-Videography, Mobility, 3D Gaming-Visualization and Business solutions are widely available from major retail, e-tail and wholesale outlets internationally. Headquartered in Parsippany, NJ, PNY maintains facilities in North America, Europe, Asia and Latin America. www.PNY.com www.facebook.com/PNY
Last updated: Apr 7, 2020 at 12:04 pm CDT