MSI Announces Wind Top AP2000 Business-Class All-in-One PC
MSI, the global leading brand in All-in-One PCs, continues to develop products that are innovative and attentive to the market. MSI will introduce a new business All-in-One PC model in the end of 2010: Wind Top AP2000. Designed specifically for the business and office environment, the AIO Wind Top AP2000 is equipped with high performance and powerful features. MSI's Wind Top AP2000 has a built-in 20" single-touch LCD panel (optional) with a 16:9 widescreen aspect ratio that gives business users a comfortable HD-class screen, which is easy on the eyes, even with extensive usage. The model is also designed for commercial market with Point of Sale requirements: restaurants, five-star hotel reception desks, 24-hour convenience stores and gas stations. Two COM ports are provided for connectivity to barcode readers, credit card readers and credit card slip printers. Equipped with Intel dual-core processor and latest Microsoft's Windows 7 operating system, Wind Top AP2000 will be the best partner in your office.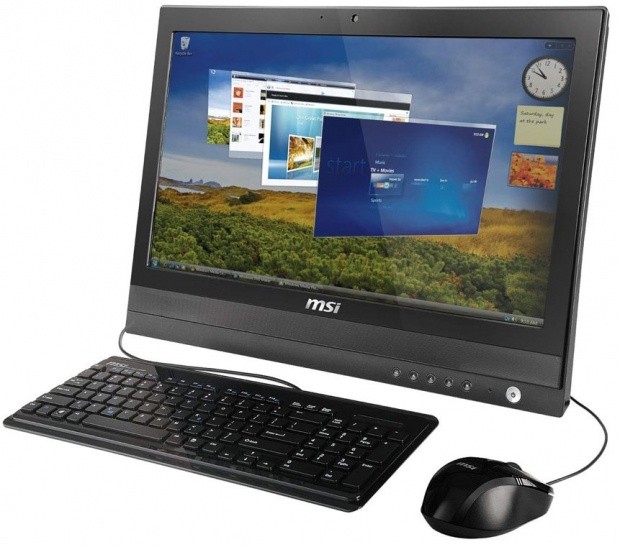 Designed for professional All-in-One PC
Designed specifically for the business environment, Wind Top AP2000 features a 20" single-touch LCD panel (optional) with a 16:9 aspect ratio that meets HD DVD video requirements and is capable of a super fast 5 ms response time, allowing you to experience vividly clear and lively images. At work, you can still enjoy what the high-quality, theater-class screen has to offer and your eyes won't become fatigued even with extensive usage. The classic and elegant black color brings you a reliable and professional ambience. The thoughtful space-saving desktop design enables you work anywhere, not to mention the added VESA specifications that allow the unit to be wall-mounted as required, which is another flexible and efficient use of available space.
Intelligent and comprehensive I/O interfaces save you time and let you work more efficiently
Designed expressly for the commercial and office environment, Wind Top AP2000 boasts the most comprehensive set of I/O expansion interfaces, which will satisfy any business needs. Two COM ports are provided for businesses with POS system requirements; these can be used to connect to barcode readers, credit card readers and credit card slip printers. Wind Top AP2000 will be able to completely replace existing commercial POS machines, and commercial establishments equipped with the model, such as restaurants, five-star hotel reception desks, 24-hour convenience stores, gas stations and boutiques will have the best tool available. The model also comes with DVI-I signal output specifications, which provides a high degree of compatibility, and a DVI-I, DVI-D or D-Sub adapter can be used with it to connect to output devices with various signal formats (DVI-I, DVI- D & D-Sub). The unit can also be connected to an external projector or LCD display. The six-in-one memory card reader, the five USB 2.0 and the ultra I/O interface designs for commercial applications will more than meet all your business needs, whether in meetings, discussions or briefings, store-front displays, museums or art centers. Transfer high-resolution and other large volume data files at high speed and make your work easier and more efficient.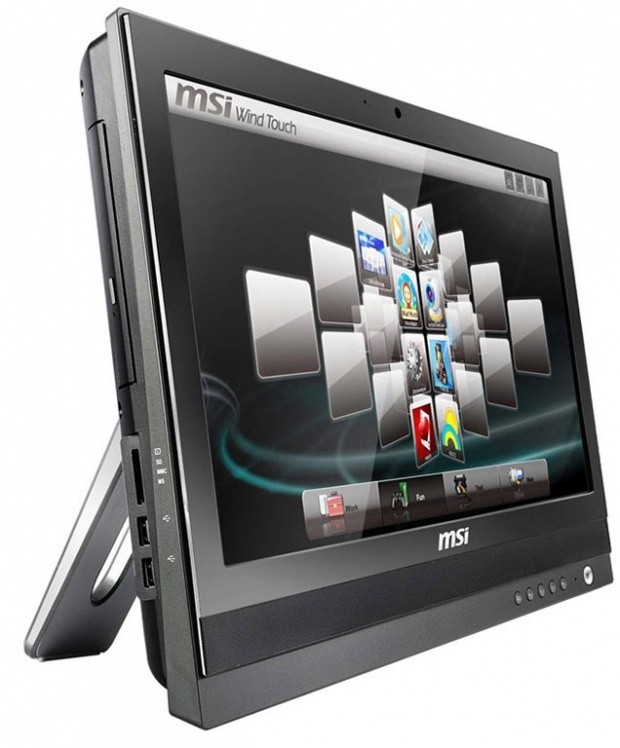 Equipped with Intel Dual-Core processors; achieving the excellent results with half the effort via intelligence upgrade
The Wind Top AP2000 is equipped with an Intel Dual Core processor, which boasts excellent performance and outstanding multi-tasking capabilities. The main focus of its design is the improvement of operational performance, with the ability to raise computing power dynamically according to usage requirements. It is a processor that emphasizes both intelligence and efficiency. The intelligent processor allows you to multi-task at ease, e.g. edit photos, send and receive e-mails, watch videos, or synchronize data with external hard drives, so that you can take advantage of the capability to do more with less effort and time, thus improving your overall work efficiency. In terms of memory modules, the standard DDR3 2GB is expandable to DDR3 8GB, with DDR3 offering twice the bandwidth and speed of traditional DDR2 memory modules. Using a large amount of memory enables Window 7 and application software to be completely loaded into memory for high-speed access, a great advantage that improves the computer's operational performance!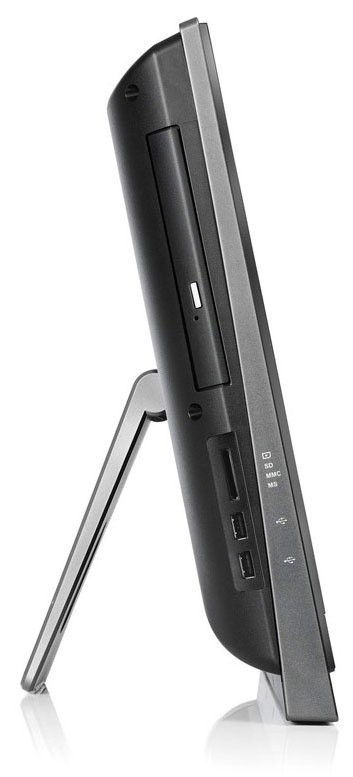 Professional platform for effective combination
Employing latest Microsoft Windows 7 64-bit operating system and the Office 2010 software, as well as pre-installed anti-virus software, the Wind Top AP2000 offers an excellent and high-performance platform with top security features, putting users at ease. Windows 7 is easy to use, fast, attractive, and offers a variety of ways to search and manage files. For example, the shortcut list and improved taskbar preview can help you navigate quickly through the files and applications that you required in your daily work. Windows 7 is designed to provide fast and reliable performance so that your computer really works for you. There are many concerns about virus attacks, data leakage and other security issues in the workplace. With the built-in antivirus software, you can easily ignore these worries and focus on matters that truly deserve your attention.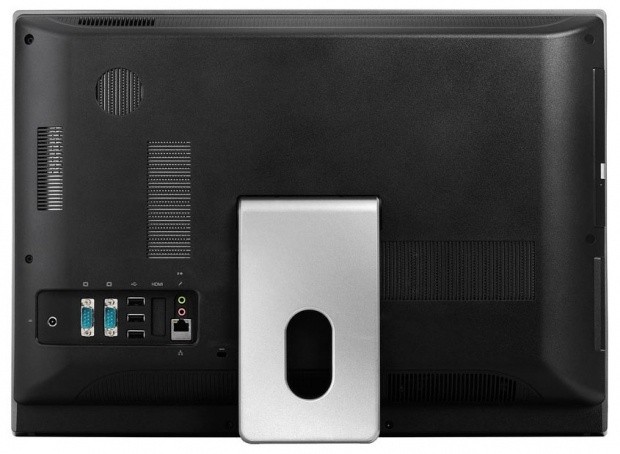 Environmentally friendly-Fight global warming by simply using the computer
The amount of power required by Wind Top AP2000 operating at full speed represents a 70% saving with more than 400* KG of CO2 and 200* trees over traditional desktop PCs and, which significantly lowers power consumption and reduces carbon dioxide emissions, allowing you to have the best of both side: performance and energy conservation. The green energy-saving design lets you engage in anti-global warming efforts while working. Using the Wind Top AP2000, one does not have to worry about the noisy fan typical of a conventional PC. With the latest cooling technology, whether the unit is in standby or full operating mode, the noise level will be not more than 32 dB, the equivalent to that of a library. In addition, Wind Top AP2000 meets the most stringent green energy standards, including Energy Star 5.0 and the European Union EuP certification, making Wind Top AP2000 a truly energy-efficient and environmentally friendly product.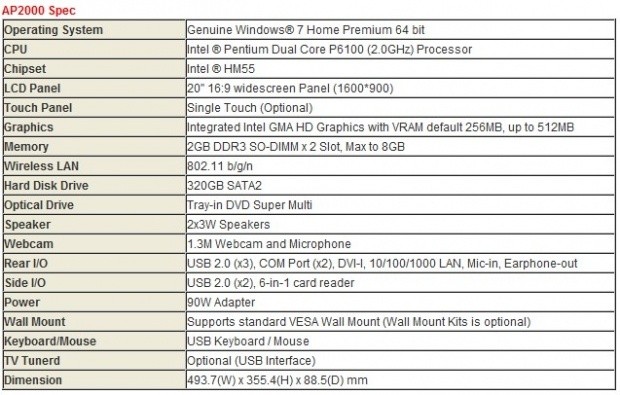 Last updated: Apr 7, 2020 at 12:03 pm CDT