Shuttle Officially Releases New J3 5800G Gaming PC at E3 2010
Shuttle released its new J3 5800G, the smallest yet most powerful PC which packs in the world's fastest processor and graphics card, to the U.S. market at E3 2010
City of Industry, CA -June 16, 2010
Shuttle, the industry leading designer and manufacturer of high-performance small form factor (SFF) PC solutions and creator of the XPC, today officially released the Shuttle J3 5800G high-performance gaming rig at E3 2010, the world's biggest video gaming convention held at the Los Angeles Convention Center in California from June 15-17, 2010.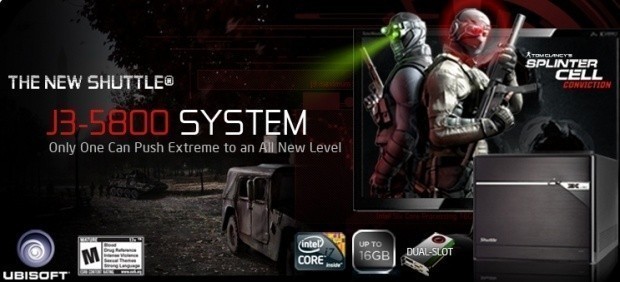 "Even before we officially released the Shuttle J3, we've been receiving calls pretty much every day from enthusiasts, scientists, and even corporate execs asking for it. That's why we put up the pre-order page but even those sold out before the actual product arrived," said Nicolas Villalobos, Director at Shuttle Computer Group in Los Angeles. "Our new shipment just arrived and I'm thrilled to announce our official U.S. release of the J3 5800G today at E3 2010."
Some of the latest up-and-coming video game demos at E3 2010 are powered by the new Shuttle J3 - designed for gamers, enthusiasts, and professionals requiring the highest performance in the smallest size. It supports high to extreme performance configurations up to the Intel® Core™ i7-980X Extreme Edition "Gulftown" - the world's fastest processor featuring six-cores - and the NVIDIA® GeForce® GTX 480 - the world's fastest graphics card. ]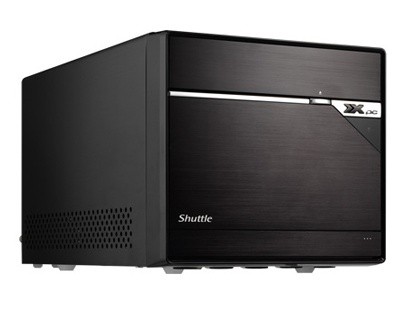 The new J3 5800G, configured for gamers and enthusiasts, is now available in the U.S. from Shuttle's website starting at $1,899. The J3 5800P, configured for professionals, is also now available.
Consumers can now order the Shuttle gaming models directly from the Shuttle website:
J3 5800G for high-performance gaming:
http://us.shuttle.com/J3_5800G.aspx
J1 4100G for everyday gaming:
http://us.shuttle.com/J1_4100G.aspx
G2 7600G for everyday gaming:
http://us.shuttle.com/G2_7600G.aspx
For the latest information about Shuttle, visit http://us.shuttle.com or follow @ShuttleLabs on Twitter.
Last updated: Apr 7, 2020 at 12:02 pm CDT