Cooler Master Launches Silent Pro Gold Power Supply Series
High-end computers are getting more and more demanding when it comes to power requirements and these days it's not good enough to have any old power supply if you're a demanding gamer or overclocker. The latest top of the range graphics cards from both ATI and Nvidia are demanding more power than ever before and the latest flagship motherboards are equally demanding once you start pushing the limits of your system by overclocking it.
The new Silent Pro Gold series from Cooler Master addresses all of these problems while maintaining - or even exceeding - an extraordinary 90 percent power efficiency under load which gains it an 80 Plus Gold certification.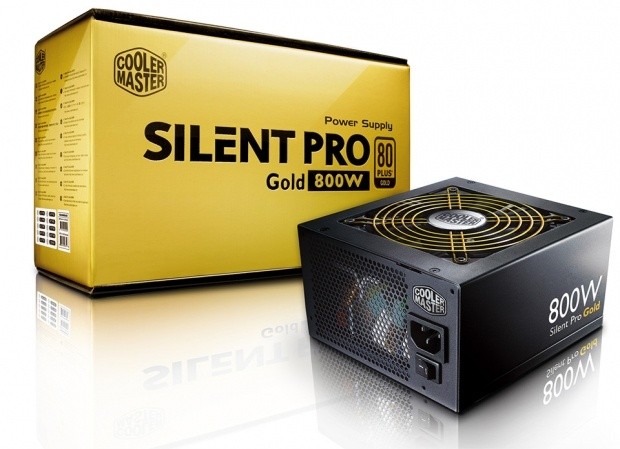 Innovative and Patented Technologies:
The Silent Pro Gold series features an entirely new design with several innovative and patented technologies. Cooler Master has created HTT (Heat Transfer Technology) a unique "L-shaped" heat-sink designed to vastly improve the airflow inside the power supply, resulting in lower operating temperatures. Another unique feature to the Silent Pro Gold series is the Hybrid Transformer which mounts the transformer directly to the heatsink. This makes for a more compact transformer and improves the power efficiency at the same time. Yet another feature that helps improve the power efficiency is Hyper Path™ which is a "hyper link" between the transformer and the various power conversion components. The "hyper link" results in almost a loss-less transfer of energy which has never been done before.
Modularized Power Supply
Power efficiency aside, the Silent Pro Gold series offers a wide range of cutting edge features. You will of course get modular cables and as with other high-end power supplies from Cooler Master and the Silent Pro Gold series is supplied with flat cables which allows for a much tidier build. Some models also features a cable protector for the main ATX power cable on the PSU end which reduces wear and tear where this large cable enters the PSU chassis.
Good as Gold
The Silent Pro Gold series is available in a wide range of different Wattages, starting at 600W going all the way up to 1200W. The 700W, 800W and 900W models are all ready for 3-way SLI or CrossFireX, while the 1000W and 1200W models handles quad SLI or CrossFireX as well as the latest XL-ATX motherboards with support for dual 8-pin 12V connectors. Common across the entire range is support for no less than nine SATA drives, four Molex connectors and a single floppy drive connector. All models also come with a class leading 5 year warranty. So if you've been waiting for the ultimate power supply, then the wait is over, as the Cooler Master Silent Pro Gold series has arrived.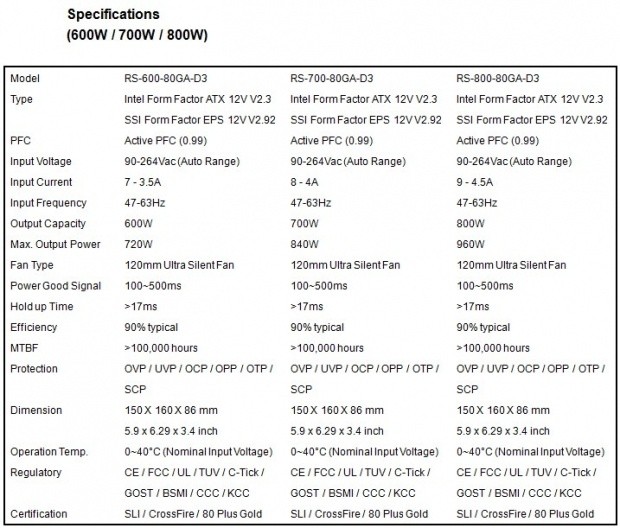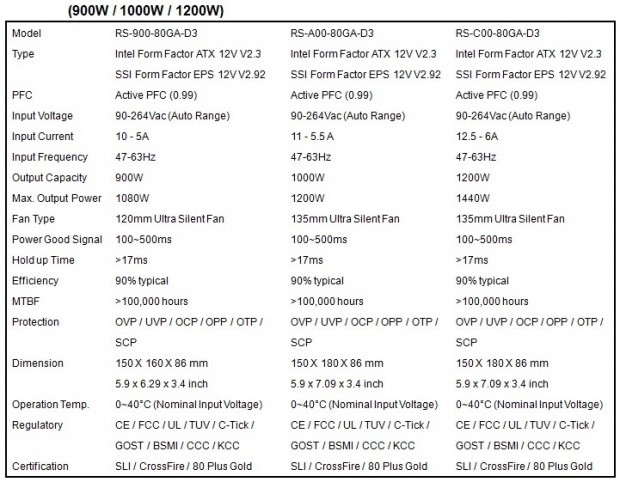 Last updated: Apr 7, 2020 at 12:02 pm CDT