Active Media Products Ups Animal USB Flash Drives to 32GB
Panda, Penguin and Polar Bear Endangered Species USB Drives now Offered from 2GB up to 32GB
Fremont, California - February 22, 2010 - Active Media Products, manufacturer of SSDs and innovative USB drives, today announced immediate availability of their endangered species series of USB drives in a new 32GB capacity. These flash drives are made of non-toxic silicone rubber and are completely free of PVC, lead and mercury, poisons commonly found in other USB drives.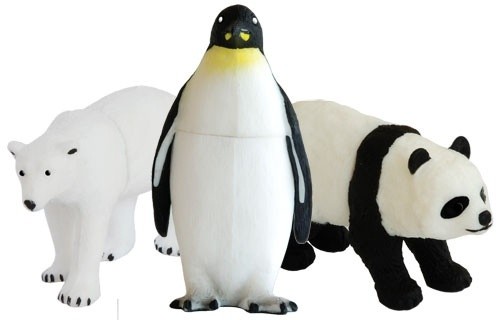 "Our original endangered species drives are crafted in minute detail after the features of each animal. Our design goal was to preserve the natural beauty of the beast in a functional two-inch storage device." stated Jerry Thomson, VP of Sales at Active Media Products. The drives range from 2.2 to 2.6 inches in length - small enough to carry on a keychain. All three models feature a red activity LED that makes the animal
glow bright red
when plugged in.

"32GB is the new 8GB" Mr. Thomson added. These 32GB drives accommodate up to 10,000 six megapixel photos or up to 8,000 MP3 songs. All three animals are available now through Amazon worldwide in 2GB to 32GB capacities. The 32GB models sell for about $85. The company's Koala USB drive, which is based on COB technology, is still only offered in 2GB to 16GB capacities.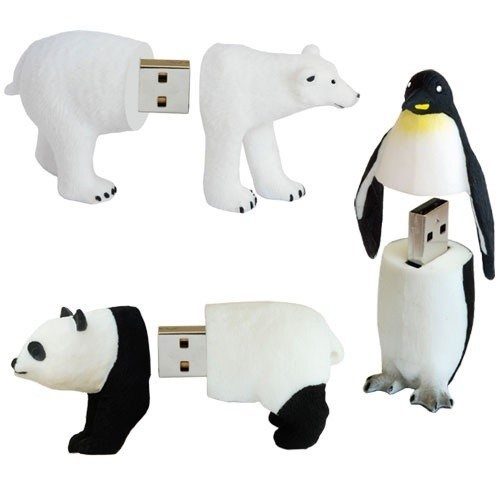 -
Specifications
-
Images
About Active Media Products
Based in the heart of Silicon Valley, Active Media Products LLC is dedicated to developing creative new media products that improve performance and enhance the user's experience. Our focus on innovative product development enables us to bring new technology to market a step ahead of the competition. AMP manufactures the SaberTooth brand of netbook SSD upgrades, the Obama and the endangered species line of USB drives and the Aviator line of USB 3.0 products.
Last updated: Apr 7, 2020 at 12:01 pm CDT