The Ultimate in Audiovisual Entertainment - MSI CX420 and CR420
MSI's new generation of its Classic series CX420 and CR420 are equipped with New 2010 Intel® core™ processor. The CX420 also comes with a built-in ATi Radeon HD5470 discrete graphics card (with 1GB DDR3 VRAM). Audiovisual capability and processing power are both excellent!
[Taipei] The latest 14" models in the MSI Classic series, the CX420 and CR420, boast the latest Intel Core i Series processors. The CX420 is also equipped with a built-in ATi Radeon HD5470 discrete graphics card with 1GB DDR3 memory and an external casing coated with MSI's exclusive Cross-Hatch Color Film Print patterning. With a lightweight as well as fashionable appearance, they are the best companions for next-generation audiovisual enjoyment.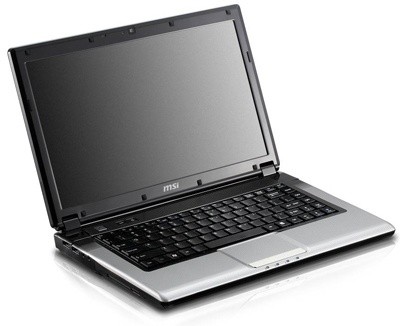 MSI Notebook Marketing Director Sam Chern points out that the CX420 and CR420 represent the latest notebook models in the MSI Classic Series. They are configured with New 2010 Intel® core™ processor. Not only are the lid and palm rest area coated with bright, scratch-resistant Cross-Hatch Color Film Print (CFP) patterning, the models also come equipped with the Chiclet keyboard and seamless touch-pad, with the exterior utilizing MSI's exclusive "wedge" technique. These ultra-thin, 14" models weigh less than 2.2 kg, enabling users to enjoy high mobility in addition to powerful audiovisual and processing performance.
Great Entertainment with Fashionable Technology
Cross-Hatch Color Film Print Pattern: The lid and palm rest area of the CX420 and CR420 are coated with MSI's exclusive Cross-Hatch CFP patterning, which not only provides scratch-resistant protection but also reveals an exquisite texture that exhibits a radiant gloss. With a perfect 45-degree angle, the case is constructed with MSI's "wedge" design techniques, making the notebook slimmer, lighter (less than 2.2 kg) more portable and the perfect mobile entertainment companion.
MSI's unique Chiclet keyboard: The CX420 and the CR420 feature the latest in Chiclet keyboards, to give you an optimum typing experience whatever task you happen to be performing: word processing, instant messaging, etc. You also don't have to worry about touching other keys by accident. Together with the smooth cross-hatch CFP patterning on the lid and palm rest area, the models exhibit a distinctive minimalist style.
Classic Seamless Touch-pad: The CX420 and CR420 are equipped with MSI's distinctive seamless touch-pad. This touch-pad also utilizes the full-textured cross-hatch CFP patterning for the maximum in user enjoyment.
Wonderful Audiovisual Performance
New 2010 Intel® core™ processor: The CX420 and CR420 feature the latest Intel Arrandale platform, which is equipped with the brand-new Intel Core i Series processor and HM55 chipset. Power consumption is even lower than that of the previous generation, with 15% extended battery life. They are also configured with Hyper-Threading technology. The performance of its integrated graphics core has also significantly improved, offering users excellent processing and display efficiency.
Built-in ATi Radeon HD 5470 Discrete Graphics Adaptor (1 GB DDR3 VRAM): CX420 has a built-in high-end ATi Radeon HD 5470 discrete graphics card equipped with 1GB DDR3 video memory. Its outstanding graphics performance and ultra-fine display offer users a color-rich and superior visual experience.
16:9 Theater-Class LED-Backlit Screen: CX420 and CR420 are powered by a 14" LED-backlit display with 16:9 cinematic aspect ratio and high resolution. The screen's viewable area is extended by 14% so that no horizontal black bars will ever get in the way again when you are watching high-quality DVD movies.
Exclusive Innovative Energy-Efficient Technology
Exclusive GPU Boost Technology: CX420 is equipped with MSI's exclusive GPU Boost technology to help you achieve a perfect balance between audiovisual performance and battery life! When running an application that requires high-performance power in image processing, just press the button and the CX420 will automatically switch to high-performance external display mode. When you need to work in an environment that requires long battery life, just press the Battery button and the machine will switch to the integrated display mode and shut down the external graphics card to preserve battery power.
Exclusive ECO Engine Energy-Efficient Technology: The CX420 and the CR420 come with MSI's exclusive ECO Engine energy-saving technology that allows you to choose from five power management modes: Gaming, Movie, Presentation, Office, and Turbo Battery. These modes automatically adjust screen brightness, power switch, hibernation settings, processor performance etc., so that battery power can be used in a more flexible manner and therefore effectively extended.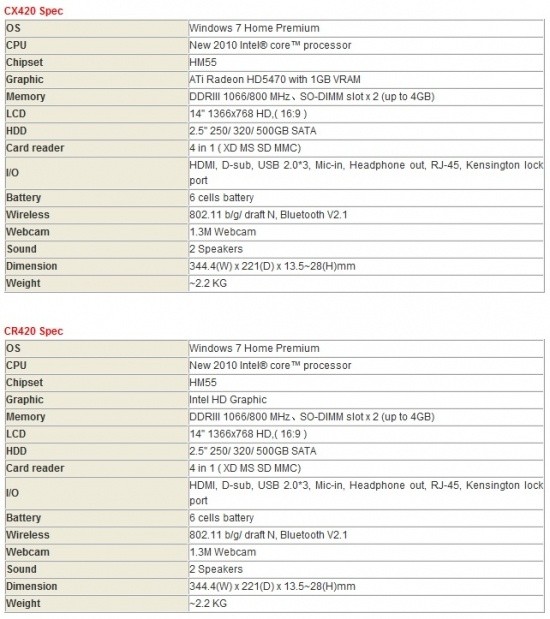 Last updated: Apr 7, 2020 at 12:01 pm CDT