MAINGEAR Unveils F1X High Performance Gaming PCs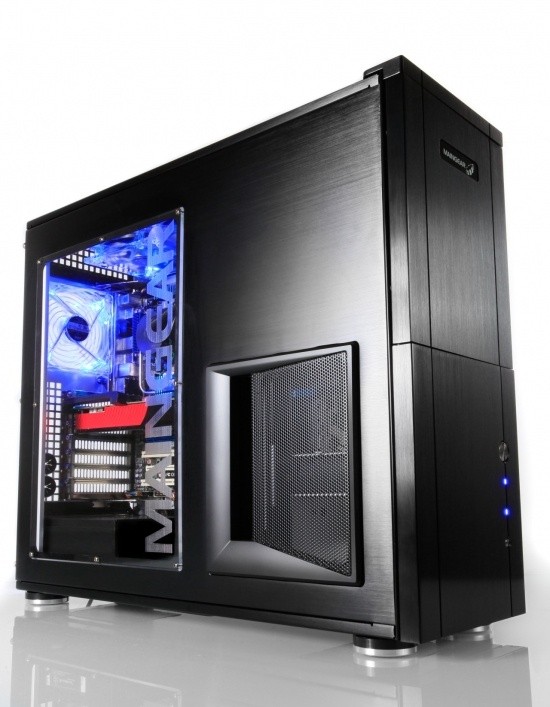 New gaming systems boast liquid cooling and an overclocked Core i7 with the option for Blu-Ray Burner and 80GB SSD
Union, New Jersey - January 20, 2010 - MAINGEAR Computers, award-winning builders of high performance custom computers for PC gamers and enthusiasts, announces the new F1X Gaming PC series available exclusively through Tiger Direct.com, CircuitCity.com, and CompUSA.com. The F1X series features options that will satisfy the most power hungry gamers including a pre-overclocked Corei7 processor, maintenance free X20 liquid cooling, 12GB of triple -channel DDR3 memory, a Blu-ray burner, and a 80 GB SSD.
http://www.maingear.com/custom/desktops/f1x/
"We're excited to partner with Tiger Direct to offer even more gamers the unparalleled performance, meticulous craftsmanship, and premium customer service that comes with every MAINGEAR PC " said Wallace Santos, CEO and Founder of MAINGEAR. "Our partnership with Tiger Direct allows us to bring our message of quality computers and customer service to a new audience, with new ways to acquire a MAINGEAR system including Bill Me Later."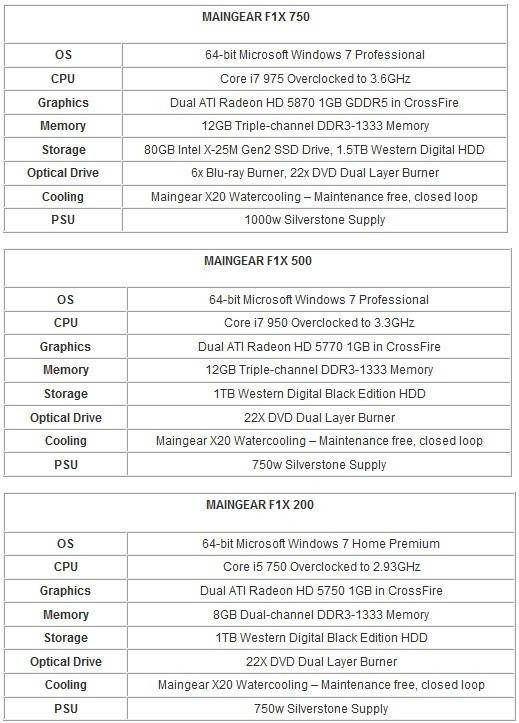 Consumers can purchase the MAINGEAR F1X series through Tiger Direct.com. The base price for the F1X 200 is $2,249, the F1X 500 is $3,099, and the F1X 750 is $5,149, all three coming with MAINGEAR's 1 year month warranty, and are backed by the best in-house support team in the country.
About MAINGEAR
MAINGEAR is the premier high performance systems integrator in North America. MAINGEAR custom builds gaming, home office, mobile, multimedia, small business and 3D workstation solutions of the highest quality, which have won them many editors' choice awards in every major computer publication such as C-Net, [H]ard|OCP, Maximum PC, CPU Magazine, etc. For more information on MAINGEAR, please visit www.maingear.com or call, toll-free, (888)624-6432.
Last updated: Apr 7, 2020 at 12:01 pm CDT