BIOSTAR Introduces the TH55B HD Motherboard
Followed by Intel recent 32nm "Clarkdale" Core i5 / i3 processor launch with built-in GPU engine, it is now a brand new page and competition for all-in-one PC. BIOSTAR, a professional manufacturer of motherboards after its top-line H55 motherboards "TH55XE" being released, today we see another main stream board "TH55B HD" in the market remains high quality component design, outstanding over clocking capabilities and new colorful slots. And of course, it also offers more competitive prices.
"TH55B HD" - a member of BIOSTAR famous "T-Series" with Micro ATX form factor design, black color PCB, and supporting latest Intel 32nm "Clarkdale" Core i5 / i3 processor.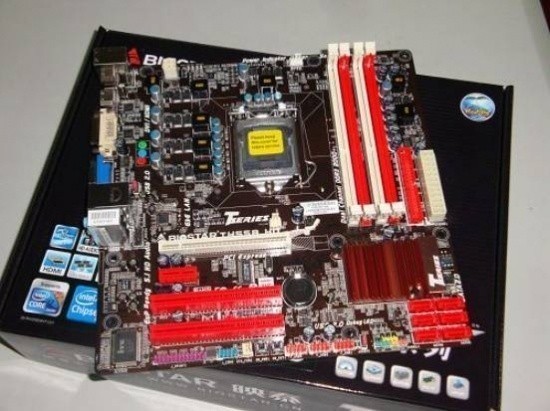 "TH55B HD" adopts 5 phase X.D.C solid state power supply; each phase supplies 3 MOS to secure extremely steady power supply. With totally closed inductance of the pure core of low power, Japan chemical PSE longevity type of electric capacitors, which lower the caloric value , provides pure electric current, and great total environment for overclocking.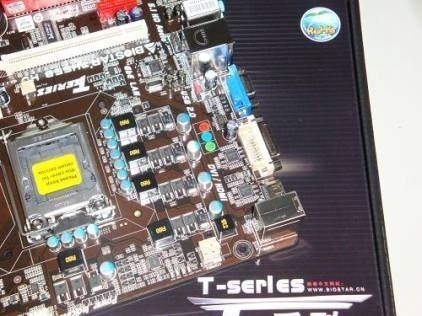 From memory prospective, "TH55B HD" provides 4 DDR3 DIMM slots with red and white color slot design, memory support 2000 (OC) /1800(OC) /1600(OC) /1333/1066, with maximum support up to 16G. Expansions include one full-speed PCI-E x 16, one PCI-E x 1, and two PCI for advance upgrades. Finally, storage interfaces include 6 SATA 2.0, and with "Power" & "Restart" hot keys design that makes it easy to operate.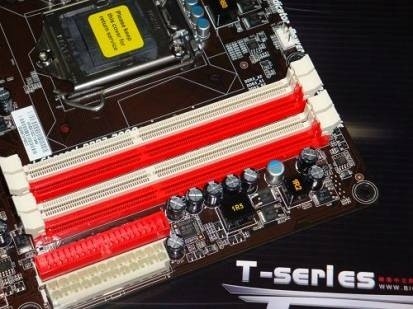 "TH55B HD" is a perfect choice for your "Home Entertainment" with interfaces of HDMI + DVI + VGA output; one Gigabit LAN connector; USB 2.0 and PS/2 for keyboard and mouse; and Realtek 6 channel HD Audio.
"Clarkdale" is the first Intel processor with GPU integrated, and H55 based motherboard has the mission to carry on its market presences. BIOSTAR is proud to be one of the leading motherboard suppliers in the H55 series with OC world record holding by "TH55XE. Now with the launch of "TH55B HD", an affordable price strategy, high quality HW design, outstanding OC performance; it is definitely the best choice to build your next Core i3 platform HTPC.

Last updated: Apr 7, 2020 at 12:00 pm CDT