Tyme Machines Unleashes the Force with Star Wars Sculpted USB Drives
3D Fully Sculpted collectables of Yoda, Darth Vader, Boba Fett and Storm Trooper available today

East Norriton, PA - November 10, 2009 - Tyme Machines, makers of licensed USB drives, is pleased to announce the release of its Series 1 sculpted 3D Star Wars character USB thumb drives. The drives are sculpted replicas of Darth Vader, Boba Fett, Storm Trooper and Yoda. Available for sale now on www.tymemachines.com, they range from 4GB to 16GB for $29.99 to $59.99.
"We at Tyme Machines thrive on bringing beloved characters such as these to life in full 3D to fans across the world," said John McDaniel, Chief Marketing Officer of Tyme Machines. "We are working continuously to bring Star Wars fans more collectables they can use in their everyday lives."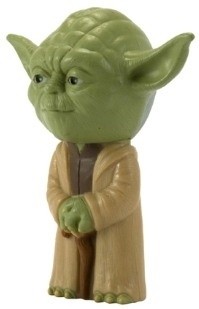 This 3" commemorative designer drive is perfect for any Star Wars fan to backup and share files in style. Weather your looking for a place to store your work, photos, your favorite MP3s, this is the perfect addition to any collection.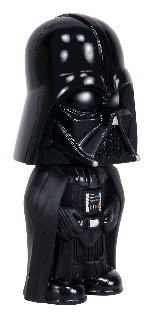 To request additional information or images, contact PR Representative Jessica Darrican at jessicadarrican@maxborgesagency.com or at (305)576-1171 x16.
About Tyme Machines
Tyme Machines is a worldwide maker of licensed USB drives. Tyme Machines is a division of Global Holdings, which was established 12 years ago. The company has built a strong relationship with national retail chains around the globe. Global Holdings prides itself on its extensive list of clients, which span a multitude of markets.
Last updated: Apr 7, 2020 at 12:00 pm CDT