Redmond, Wash. - Nov. 12, 2019 - Plugable, the leading developer of USB, Thunderbolt, Bluetooth and power-related devices, launches the Plugable Thunderbolt 3 NVMe External SSD, a powerful solid state drive that offers creators up to 1 TB or 2TB of extra storage and rapid speeds of up to 2800 MB/sec read and 1800 MB/sec write, all without the need for an external power connection. With a 1TB model available for $299 and a 2TB model available for $499, the Plugable drive is among the fastest portable external SSDs you can buy today.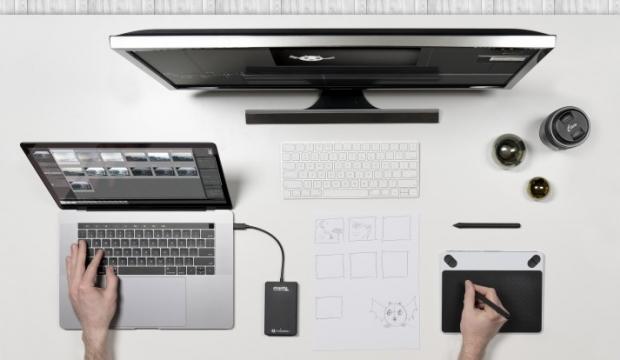 The Plugable drive is perfect for creators like film producers and videographers who require fast scratch storage, regularly conduct large file transfers of formats like 4K, and need maximum data transfer speeds to keep their projects moving forward. These high capacity drives give you more space for more footage. The Plugable 1TB drive is capable of storing 155 minutes of ProRes 422 HQ 4K video or 175 minutes of DnXHR HQ 4K video.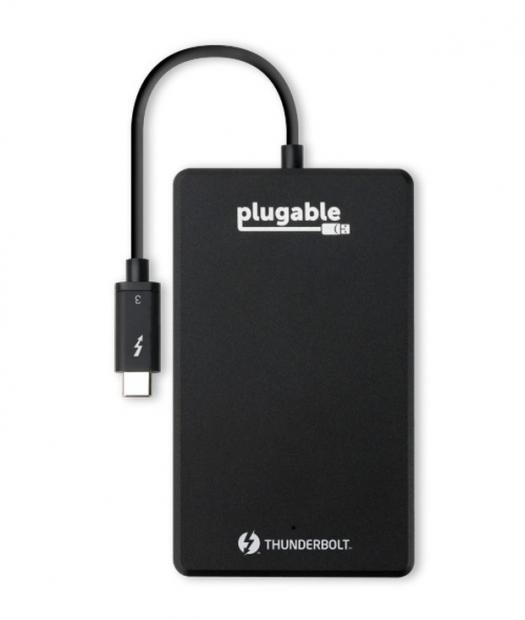 Through the combined power of Thunderbolt 3 and NVMe technologies, the Plugable drive surpasses the limitations of traditional SATA III SSDs and interfaces directly with CPUs via PCI Express, resulting in rapid performance, lower latency, and reduced CPU usage. With up to 4x faster transfer speeds than SATA, the Plugable drive is designed to maximize the throughput for the SSD making editing quick and easy.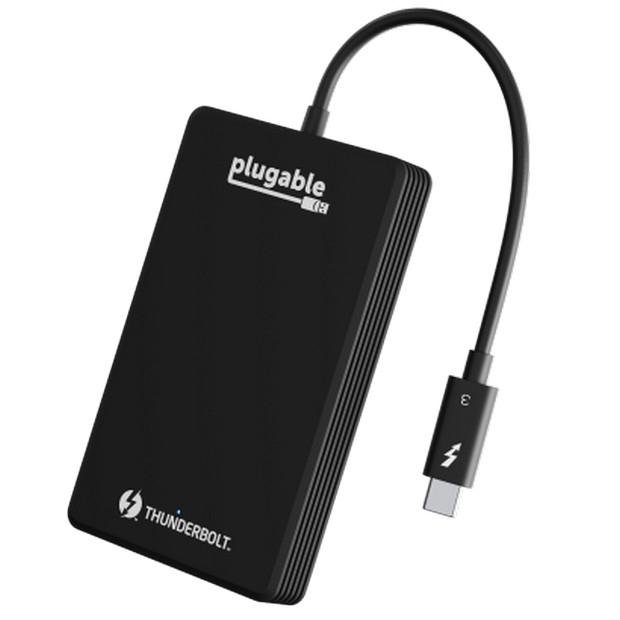 The Plugable drive is a highly efficient plug-and-play solution, pre-formatted with exFAT right out of the box to make it compatible and interchangeable with any Thunderbolt 3-enabled Mac or Windows system. Videographers can import media directly into Final Cut Pro, Adobe Premiere or any of their favorite editing applications seamlessly.
The Plugable drive is also designed for optimal portability, weighing in at 6.1oz (or 173g) and having a surface area slightly larger than a smartphone. Encased in anodized aluminum, the full metal body is designed to keep the SSD cool while also protecting your data. The Plugable drive comes with a plush velvet carrying case so that you can go from shoot to shoot without the worry of scratch or damage.
Product Specifications:
Portable aluminum design

Thunderbolt 3 interface with integrated 18cm/7" 40Gbps Thunderbolt 3 cable

1TB/2TB NVMe Solid State storage with PCIe Gen3 x4 link

Sequential transfer speeds of 2800+ MB/s read and 1800+ MB/s write

36 month warranty