September 25th, 2019 Shenzhen, China - The evolution of the NAS server under the guidance of industry leader and storage giant TerraMaster is expected to accelerate even further with the recent release of the company's TOS 4.1 operating system. TerraMaster welcomes all users to download the new system, TOS 4.1. This version of our operating system streamlines resource management, integrates novel technologies, and offers a more satisfying user experience.
The TOS 4.1 operating system has been described as a cross between a functional and diverse Windows desktop, the clean and utilitarian approach adopted by Apple, and the 4.1 UI version of TOS. The designers of the operating system prioritized clarity in the UI, they aim to ensure that users could intuitively navigate and leverage its core features.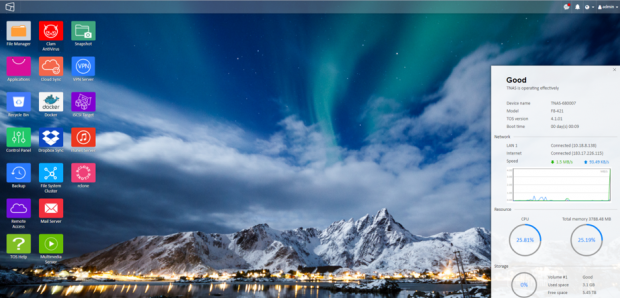 New features offered in TOS 4.1 include the functionality of a Network UPS and USB UPS. With Network UPS, users with multiple NAS devices from TerraMaster on the LAN can use one UPS to provide service simultaneously. Additionally, connecting USB UPS can safeguard against data loss in the event of power failure. It ensures that the system enters safe mode, places a block on all further services, and unmounts existing data volumes.
A range of flexible cloud solutions have been packaged by TerraMaster into the TOS 4.1 update. Cloud Sync allows users to synchronize files stored using OneDrive, Google Drive, and Dropbox with their NAS device, while Cloud Sync offers efficient data usage and automated data redundancy via 2-way synchronization between various NAS servers.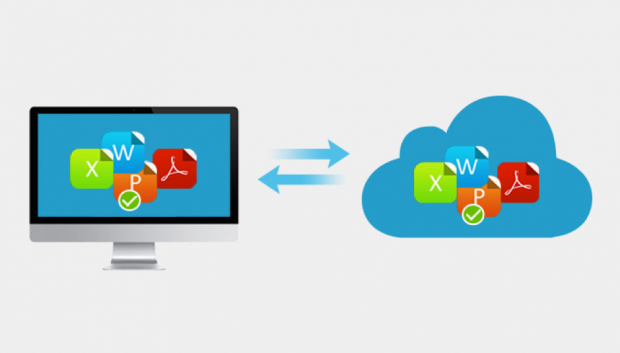 As an add-on package, users can turn their NAS into a virtual private network (VPN) server. This allows TOS 4.1 users to access resources shared on TerraMaster's NAS devices on the local area network over the Internet. Additionally, LDAP Server (previously known as Directory Server) turns the NAS device into an account management hub, facilitating the central provision of authentication services to all connected client accounts.
Business-level TerraMaster NAS servers can provide iSCSI services with the new iSCSI Target application, offered in TOS 4.1. As a result, a NAS device running the operating system can be conveniently used as a dedicated storage server that provides iSCSI target storage. In the most recent version of the application, the stability and usability of the user's networked storage environment has been improved.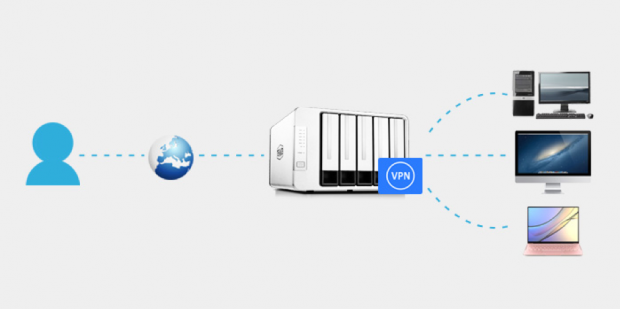 TOS 4.1 also offers an efficient RAID expansion enclosure, benefitting from efficiency and simplicity due to centralized management. Other notable new arrivals with TOS 4.1 include Hot Spare, AD/LDAP, Volume and Storage Pool, Text Editor, PDF Reader, and 10GBE LAN. TOS 4.1 contributes more than 20 new applications to the application center, and all users can download and begin to make use of these immediately.
The new operating system also offers improved mobile support, ranging from faster and more convenient features to a completely re-developed TNAS mobile application. In particular, TNAS mobile now has system settings, meaning that TerraMaster's NAS devices can now be set up entirely from a mobile device. Alongside this, the application's design has been improved, and users can select the files and photos they want to share remotely with minimal effort.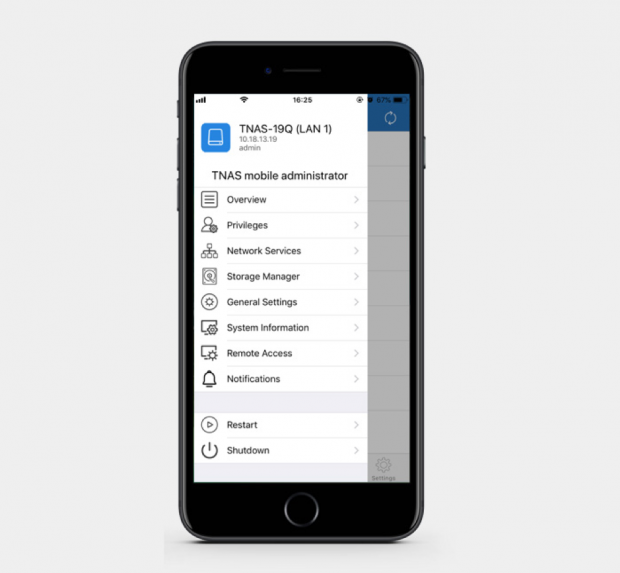 All in all, relying on the functionality of server clusters, robust security, and docker, TerraMaster's newly-released TOS 4.1 operating system comes with all the features a global enterprise needs to manage workloads in a high-stability and high-efficiency way. TerraMaster's newly launched system has also resolved the vulnerabilities drawn attention to in the ISE's report. The revised system increases the security of customer data and brings a brand new experience. Users are welcome to download and use the software immediately.
Last updated: Apr 7, 2020 at 12:12 pm CDT