Celebrate the 20th anniversary of the most frantic Dreamcast game with its first sequel!
San Francisco, September 10 2019 - SEGA Games Co., Ltd. is incredibly excited to confirm that the ChuChus and the KapuKapus are back in the very first sequel of ChuChu Rocket! with ChuChu Rocket! Universe.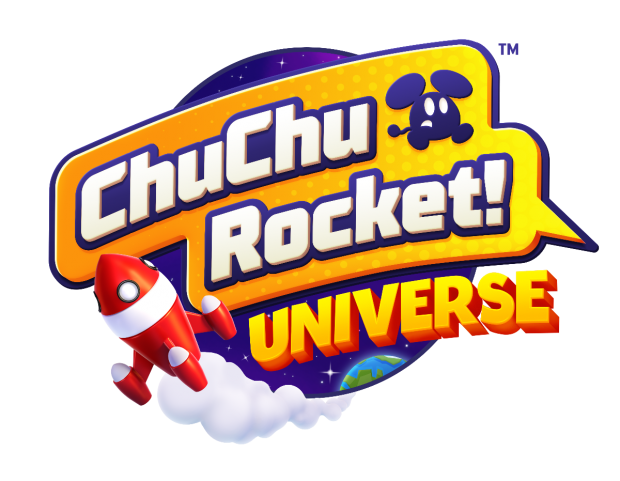 20 years after ChuChu Rocket! invaded the Dreamcast and became the very first online multiplayer experience, the ChuChus are back in a brand-new episode. The storyline is new, but the objective for players remains the same: help all the ChuChus escape by placing directional arrows that lead them to their space rocket. In multiplayer, the objective for players is to help more ChuChus escape than their competitors. Using very creative methods to win is absolutely compulsory.
ChuChu Rocket! Universe will be available exclusively on Apple Arcade.
So, what's new?
The entire game has been transformed into beautiful 3D worlds, resulting in even more insane puzzles - good luck!

New mechanisms have been added like switches or teleports

New and astonishing environments are welcoming dozens of levels, some of them inspired by the most infamous originals

Even the menu has received the ChuChu touch. Fly your rocket from one planet to another, from one constellation to the next!
Fret not, we've kept this in:
The KapuKapus are still the ChuChus worst enemies

The original gameplay: if you played the first episode or one of its ports you'll know exactly what to do. To be fair if you never played it before you'll also know exactly what to do

The online multiplayer mode will still make you want to destroy everything in your room and block your friends for life
Developed by HARDlight, a SEGA studio based in Leamington Spa (UK), ChuChu Rocket! Universe joins Sonic Racing, another SEGA title that will be available at launch on Apple Arcade.