The playable tech-noir graphic novel launches on PC and Nintendo Switch in 2019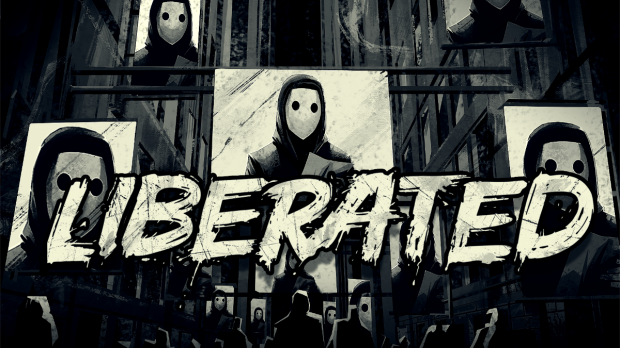 Warsaw, Poland - August 6th, 2019 - See the first gameplay trailer for Liberated-a fully playable tech-noir graphic novel; coming soon to PC on GOG and Steam, as well as Nintendo Switch, with PlayStation 4 and Xbox One versions to follow later. Experience how the hand-drawn comic book storytelling seamlessly transitions into fully playable sequences as you fight for what's right using stealth, wits, and firepower!
Liberated combines a video game with the experience of reading a comic, transitioning seamlessly-panel by panel-between action, stealth, puzzles, and a hand-drawn story rich in choices.
Liberated is set in the near-future, a tech-noir society slipping into the throes of authoritarianism. Corporate power, state-driven misinformation, government surveillance and weaponized personal data have painted the world in shades of grey where there is no clear right or wrong. In Liberated, truth is relative, revolution is near, and players will experience both sides of this conflict.
"We intend Liberated to be a thought-provoking experience, and we're touching on very real, familiar subjects." said Marek Czerniak, Creative Director at Atomic Wolf. "Liberated asks difficult questions about modern technology, control over information, and how all that power can enable the rise of authoritarianism."
"This is the start of our own revolution in digital comics-meaningful interactions, rich gameplay, choices and consequences." said Robert Purzycki, co-founder of Walkabout. "Our Playable Graphic Novel framework can one day enable creators from game and comic communities to collaborate on their own projects. That's the dream!"