[June 26, 2019] -- Rebellious Software has announced today that all-new mythologies will be coming to mythos-inspired CCG World of Myths in addition, players will soon be able to participate in Faction Wars while championing the pantheon of their choice and earn reputation with their faction as well as helping to sway the tide of war in their favor, unlocking rewards.
Having recently launched in Steam Early Access, World of Myths brings a fresh take to the CCG genre by introducing new gameplay and tactics as well as lore deeply rooted in the mythologies of old. In World of Myths, players can pledge loyalty to the mythology of their choice, with each bringing its own unique and diverse playstyle. Players are currently able to wage battle with Greek, Norse and Japanese mythologies, the newest update will introduce MesoAmerican, African, Chinese, Slavic, and Egyptian mythologies bringing a rich and broad array of lore and playstyles for players to delve into.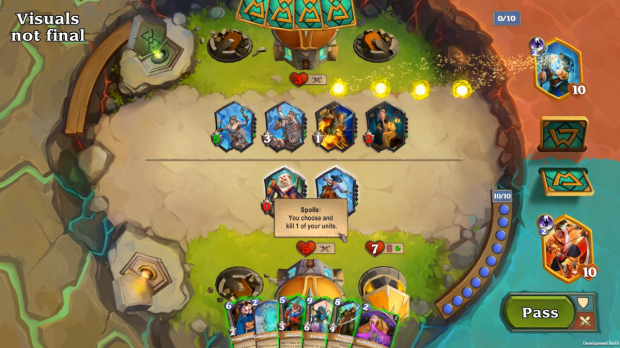 Whether it's favoring spells, powerful attacks, or an affinity for strange creatures World of Myths allows players to take on their opponents while focusing on the playstyle of their choice. Temples play a pivotal role in World of Myths, as both a point of strength and battle prowess giving strategic advantages to players such as increasing the power of their units but also providing a point of vulnerability which they will have to defend through thoughtful and tactical gameplay. The introduction of the newest mythologies will bring even more playstyle choices as well as a wealth of strategic options for players to discover and engage in including new gods, temples, and minions.
Foregoing the daily quest model typically found in CCGs which often requires players to take up classes or factions they may not enjoy in order to earn rewards, the loyalty system in World of Myths favors players continuously playing as the pantheon of their choice. While winning battles as their favorite mythology players will earn reputation and unlock rewards, allowing them to earn rewards while enjoying the game in the playstyle they enjoy most.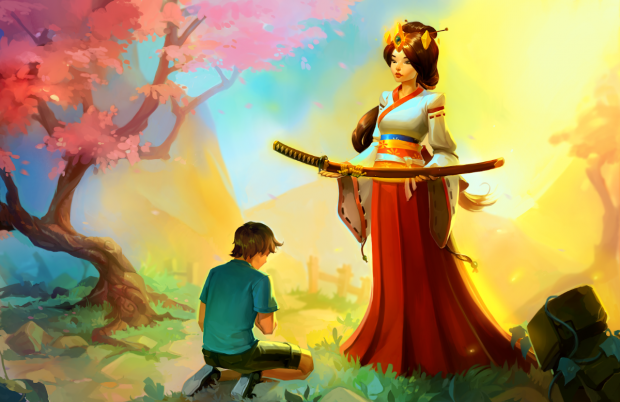 To give players another way to earn their pantheon's favor, as well as an additional layer of strategic and tactical gameplay, World of Myths will be introducing Faction Wars. With Faction Wars, players will be able to assist their pantheon in dominating the world map. During the Faction Wars, mythology communities will decide which areas to attack or defend in an attempt to increase the area their faction controls on the world map through organized contests. Members of each faction will fight it out in tactical 1v1 battles, with the victorious mythology unlocking massive rewards as well as new content.
Players looking to pledge loyalty to a pantheon and bring their gods glory can download World of Myths now for free on Steam. To find out more about World of Myths visit the official site here.
A list of features include:
Attack and defend temples

Win battles to gain powerful buffs

Champion the mythology of your choice

Play with a legendary god

Dominate the world map by loyally playing as your chosen mythology

Participate in user-generated tournaments

Choose from three mythologies at launch Greek, Norse, and Japanese
About Rebellious Software
Created by two time Nasa Space Apps award winners, Rebellious Software has a passion for making games that make players think. By empowering players and creating immersive and social games, Rebellious Software delivers an engaging and enjoyable experience to players through their games. To find out more about Rebellious Software visit the official site http://www.rebellioussoftware.com/.