Do You Have What It Takes To Lead An ESports Team? ESports Life Tycoon Releases On Steam
Thu, Jun 20 2019 8:50 PM CDT
This is it: the real competition starts today. All the work you've done, all the training, the scouting of your adversaries, the mediating in your players' internal feuds - it all leads to this, when the season begins. Today you discover what you're made of, because Esports Life Tycoon, the game that makes you an esports CEO by the creators of the best-seller Youtubers Life!, releases today on Steam Early Access in English, German, French, and Spanish!
Raiser Games and U-Play Online are excited to announce that Esports Life Tycoon launches today on Steam Early Access for with a launch discount of -20% for 11.99 / $11.99 from June 20th until July 9th (after that date, and during Early Access, the game will cost 14.99 / $14.99). After the celebrated Youtubers Life, one of the best-selling games of 2016, U-Play Online have created this game that brings the thrill, hype, and emotion of esports to the management genre.
Hire the best players, train them to make superstars out of them, manage the daily life of an esports team and a gaming house and train them in the right tactics to face their adversaries in the field. As all real competitors, you only have one goal in mind: to become the greatest esports team ever! Do you have what it takes to lead an esports team? You can discover it in Esports Life Tycoon!
"We have been working in Esports Life Tycoon for a long time", explains Guillermo Aguilera, Lead Designer of the game at U-Play. "We're offering an original concept, mixing Tycoon mechanics with Manager elements in the setting of esports. That's why we have opted to release it first on Steam Early Access: it gives us the opportunity to validate this concept with our community of players, and to shape the game to reach its true potential thanks to their feedback".
Being CEO of an esports team involves much more than hiring and training players. Ask us for a Steam key and discover it and make your squad the best esports team in the world!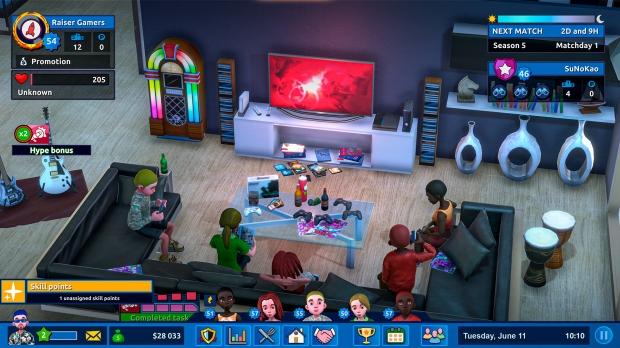 There's more to life than training. Every day will come with its own struggles, and your job is to make sure they don't affect the team!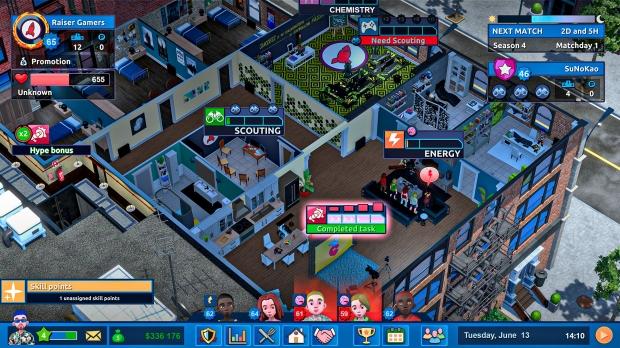 Esports Life Tycoon already has a thriving community on Discord, with more than 5,000 users actively discussing the game and sharing their passion for esports. Raiser Games and U-Play Online celebrated recently a closed beta (exclusive for the subscribers of its Discord server), where more than 4,000 players participated. They got to play the 1st division of the game, providing feedback that will prove vital for the development of the game. Out of them, 5 players will be part of Esports Life Tycoon as one of the NPCs of a community team that players will have the option to play against!
KEY FEATURES
Create your own esports team and customize everything, from the crest to the players' kits

Hire the greatest stars in order to achieve your goals: if a player doesn't suit your need, you know there's only one option for him

Train your players and take care of their well-being thanks to team bonding, scouting, and a healthy lifestyle!

Grow your team in the most amazing gaming houses and hire coaches, psychologists, and marketing managers to improve your players' everyday lives.

Compete in the arena to become a legend: decide either to witness the matches or guiding your squad to glory
ABOUT ESPORTS LIFE TYCOON
In Esports Life Tycoon, players will have to manage their own esports team, hire the best players, train superstars and deal with distractions and critical events before every match. This is a tycoon that will let players explore esports from a very different perspective. Esports Life Tycoon will let you focus on more than gaming. You'll have to take care of your players' needs, expand your team and gaming houses to win major tournaments around the world with only one goal in mind: to become the greatest esports team ever. Players can wishlist the game at their official Steam page as well as join the more than 5,000 users of its Discord server to be updated and in contact with the dev team.
Spending some quality time together is good for bonding - but make sure they don't get too distracted and intercede between their quarrels!
Related Tags