Casual Mobile RPG 'AFK Arena' Smashes 6 Million Player Mark, Releases Epic New Trailer
Jun 3, 2019 10:43 PM CDT
June 3, 2019 - Lilith Games announced today that AFK Arena, their mobile RPG hit featuring casual gameplay and a beautifully hand-painted fresco art style, has reached 6.6 million players since its launch on iOS and Android in April 2019. To celebrate this achievement Lilith have also released a new trailer describing the background lore and the history of the mysterious world of Esperia: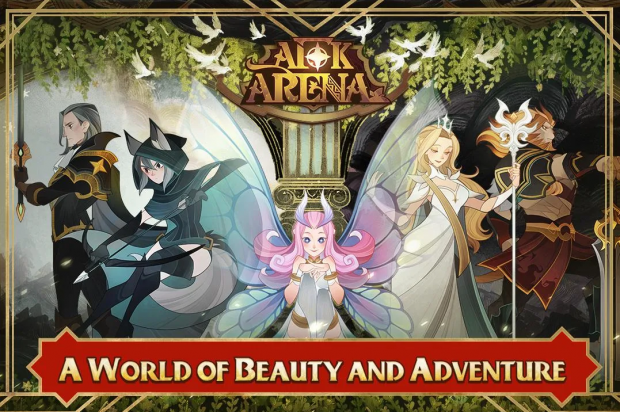 AFK Arena has also received a major update with two formidable new characters, Nara Heartcarver and Baden The Abominable, and an exciting new game mode, the King's Tower, where players must advance through four parallel PvE storylines (Brutal Citadel, World Tree, Tower of Light and Forsaken Necropolis) to gain experience and reap rewards.
"We are so pleased with the great reception that AFK Arena has received in Western markets. Six million players is a big milestone for this game," said Chris Zhang, Head of Publishing Department from Lilith Games. "We have plenty more content that will be rolled out through the end of the year, including new characters, game modes, maps and more, so stay tuned!"
AFK Arena is an exciting new multiplayer RPG for mobile whose hauntingly beautiful, esoteric art style and casual gameplay mechanics have given it broad cross-genre appeal for players from a diverse range of backgrounds. The game features a huge selection of characters (48 and growing) and six different factions - Lightbearers, Wilders, Maulers, Celestials, Hypogeans and Graveborn.
Players must collect and train a team of heroes from inexperienced adventurers to mighty champions as they fight to save the realm of Esperia. The casual gameplay allows players to level up their heroes and reap rewards even while not playing (hence the name), while a wealth of content keeps the game interesting for more dedicated players. A number of campaigns and adventure modes conceal troves of valuable, secret artifacts that players can pick up as they explore the vast realm of Esperia, meeting other players from around the world as they go. AFK Arena is free-to-play on iOS from the App Store and Android from Google Play.
About Lilith Games
Founded in 2015, Lilith Games is a mobile developer and publisher based in Shanghai, China. With over 100 million downloads across its portfolio, Lilith Games portfolio includes successfully released games such as Soul Hunters, Legend of Xiao Bingbing, Art of Conquest and Rise of Kingdoms. For more information, visit: http://lilithgames.com
Last updated: Jul 27, 2022 at 03:38 am CDT
Related Tags