Acclaimed Open World Action-Tower Defense Game EDEN RISING Launches on Steam
May 20, 2019 8:16 AM CDT
Montreal, Canada - May 17, 2019 - Developer Nvizzio Creations has announced today that the full launch of its highly anticipated title Eden Rising has arrived on Steam. With more than fifty thousand wishlists on Steam, the unique blend of action-tower defense and open world delivers a fresh multiplayer experience with two feature-packed editions, including a free-to-play option.
One year after its successful release on Early Access, Eden Rising has launched on Steam. It brings all-new features and content such as resource cultivation, character customization, a revamped item upgrade system, and an expanded multiplayer co-op for up to 8 players. The game has also introduced its free-to-play 'Explorer Edition,' a fully-featured gameplay experience with no microtransactions. Players that owned the Early Access version of the game will now have access to the 'Ascendant Edition,' which is available to purchase for new players. This edition includes four additional areas, more sieges, armor dyes, extra bestiary mastery, and more.
No matter which game version players opt for, they'll be able to seamlessly explore the world of Eden with friends. 'Ascendant Edition' owners can share the additional features of their game version with friends who join their servers. Whether playing solo or in up to 8-player co-op, Eden Rising will challenge players with navigating a vibrant world full of exotic and dangerous creatures.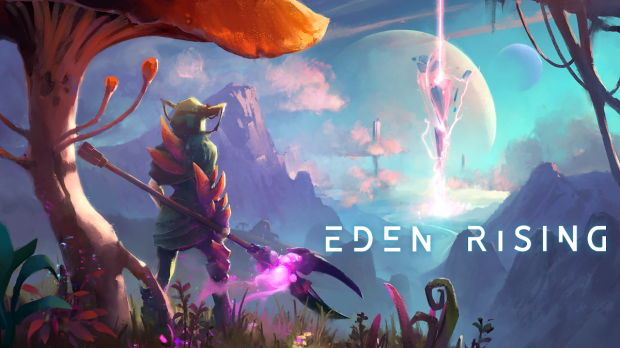 Eden Rising is now available on Steam for free with the 'Explorer Edition' or the 'Ascendant Edition' for $24.99 US. To find out more about Eden Rising visit the official site here.
Related Tags