'Wave Circles' Brings a New Beat to Steam This May
May 16, 2019 8:13 PM CDT
MOSCOW, RUSSIA - May 16, 2019 - Developers PlatformaVR have announced that their upcoming rhythm-based VR title Wave Circles will be kicking up the beat on Steam on May 23. The next generation VR dance game focuses on players' creativity by allowing them to create and upload their own beatmaps as well as taking on the game's tracks or challenging friends to a dance-off.
Wave Circles will deliver a dynamic experience for players with 17 songs and 51 beatmaps of varying difficulty. The game's intuitive mechanics make it easy for players of any skill level to pick up and play, while also providing a heart-rate boosting workout feel with the challenging 'Beyond' mode. The game's development will also continue with five new songs added every month as well as a campaign mode with daily objectives being introduced in the near future.
Upping the tempo on creativity, Wave Circles also features a beatmap creation system, allowing players to upload their own songs and create their own unique beatmaps. Players can then challenge their friends to a virtual dance-off or share their beatmaps with the world. To keep a fresh beat, players can also play shared beatmaps for new rhythmic gameplay experience.
Wave Circles will be available on Steam for HTC Vive, Oculus Rift, and Windows Mixed Reality VR on May 23 for $9.99. To find out more about Wave Circles visit the official site here.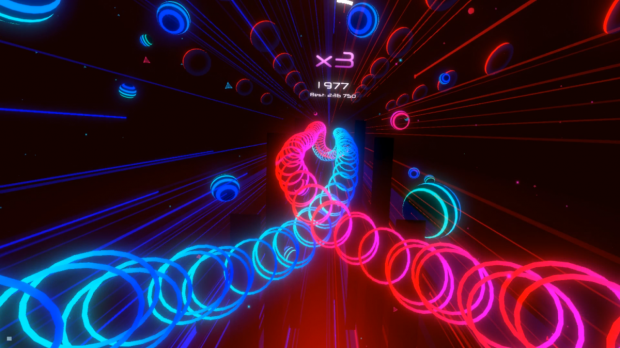 A full list of features includes:
Handcrafted levels & music

17 songs with 51 different beatmaps included

3 difficulty settings, normal, hard, and beyond

Upload your favorite songs and create your own beatmaps

Share and challenge friends to a virtual rhythmic dance-off

Tailored for a VR fitness workout
Additional assets for Wave Circles can be found here.
Twitter: https://twitter.com/WaveCirclesVR
Facebook: https://www.Facebook.com/WaveCirclesVR/
Discord: https://discord.gg/qjN898d
Last updated: Sep 25, 2019 at 05:39 pm CDT
Related Tags