New, Stylish Slime Rancher DLC Revealed
May 16, 2019 12:01 AM CDT
Discover the secret styles of all your favorite slimes with the super stylish Secret Style Pack-an all-new downloadable content pack for Slime Rancher!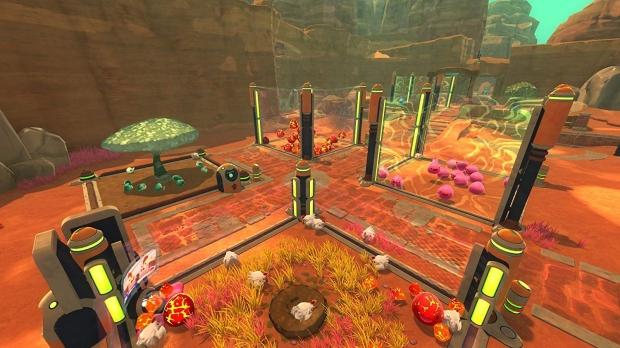 "Secret styles" are a brand new type of 7Zee tech which allows you to give your slimes a fresh, new look! Once discovered, you will be able to re-style every slime of that type whenever you choose. Each style can be toggled between in the ranch house at any time for any slime. Mix and match original slimes and new slime styles to create hundreds of combinations!
The Secret Style Pack will be available for purchase June 18 on PC with console versions to follow shortly thereafter.
Important Links:
Secret Style Pack - Main Landing Page

DLC Press Kit

Slime Rancher Press Page

Monomi Park's Twitter
About Slime Rancher
Slime Rancher is an award-winning, multi-million selling, sandbox adventure. Play as Beatrix LeBeau: a young adventurer who sets off for a new life on a mysterious planet teeming with wiggly, jiggly slimes bouncing around every corner!
To date, Slime Rancher has received over a dozen free updates which have included new slimes, zones, gadgets, and holiday events. The upcoming Secret Style Pack DLC is the first paid content drop since the game launched into Early Access in 2016!
About Monomi Park:
Monomi Park is an independent game studio based out of sunny San Mateo, California. The studio is home to a diverse team of wild dreamers and mad creators committed to creating unconventional gaming experiences that defy expectations.
The company's first project, Slime Rancher, has been a Steam Early Access success story, selling more than 2 million copies to date! Monomi Park can be found on Twitter, Instagram, or at www.MonomiPark.com.
Related Tags