Lexatetrahedra joins Lexiblox in 3D word game lineup from Adducive
May 13, 2019 1:27 AM CDT
Chandler, Ariz. - Adducive today announces the release of Lexatetrahedra: 3D Word Game. It is a free iPhone app built on the unique puzzle concept introduced in February with Lexiblox. Lexatetrahedra features 30 levels and a Word of the Day puzzle.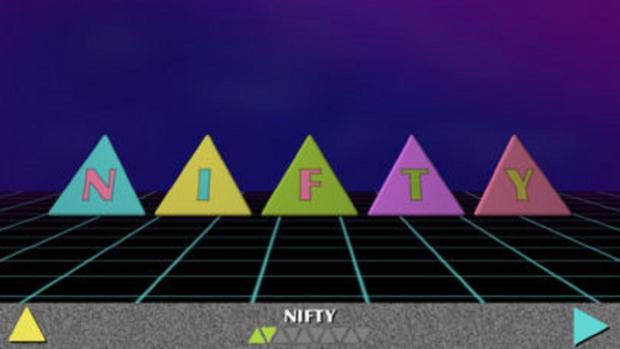 In both games, players rotate three-dimensional shapes in a quest to spell the only word possible from the letters on the faces. As a result, players concentrate on just one word at a time and the games draw upon a unique vocabulary, and not the words typically found in other word games. The games are compelling because there are no repeated words in the levels, and few words appear in both games. One notable exception is that "nifty" appears in both games' puzzles and screenshots.
"I wanted more people to enjoy this new kind of word puzzle I created," said Brian Krause, the creator of both games. Lexatetrahedra is free to download, and the puzzles are less complex. Krause explained, "Lexatetrahedra uses tetrahedra instead of cubes and so there are only three possibilities for each letter instead of four. Lexiblox has multiple sets of letter blocks for players to puzzle over, but Lexatetrahedra uses just one set of tetrahedra for all its levels." The Word of the Day feature uses its own set of tetrahedra that remains constant from day to day.
Lexatetrahedra is colorful, inspired by the graphics of the 1980s. The 30 levels and Word of the Day give players hundreds of puzzles to solve.
This style of puzzle where there is only one word to find has been well-received. In the week it was launched, Lexiblox was named a game or app of the week by three different websites. AppAdvice called it "a challenging puzzler" and "definitely a test of brain power."
"Now there is a gentle, free introduction to this new kind of word puzzle in Lexatetrahedra, and a more challenging, premium game in Lexiblox. Since the puzzles use totally different letter combinations, it's fun to play them both," said Krause.
Lexatetrahedra version 1.0 runs on iPhone and iPod touch devices with iOS 11.0 or later. It is free, supported by ads. Lexiblox version 1.02 supports iPads as well as iPhone and iPod touch devices with iOS 11.0 or later. It is ad-free and priced at $1.99.
Last updated: Jul 27, 2022 at 03:38 am CDT
Related Tags