VRidge will turn your iPhone into a PC virtual reality headset
May 9, 2019 7:58 PM CDT
Poland 09.05.2019 - RiftCat PC VR streaming software developer releases a new version of their flagship product. Most recent VRidge update brings inexpensive PC VR gaming to iOS.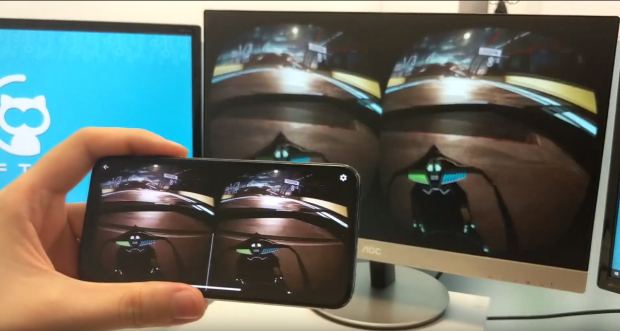 VRidge PC VR streaming software allows mobile technologies users to turn their mobile device into a powerful PC VR headset screen. It supports various mobile platforms like Android phones, Lenovo Mirage Solo, Daydream View, Samsung Gear VR, Oculus Go and HTC Vive Focus.
With VRidge 2.4 Update this lineup is expanded with iPhones. With hundred thousands of Android users trying VRidge out before, it is a huge step for RiftCat to cater to millions of potential iOS users.
iOS version of VRidge supports the same functions as Android equivalent. Head tracking in three degrees of freedom and high-performance video stream over Wi-Fi allows the user to play most of "seated" VR experiences. Among which we can find games like: Subnautica, Elite Dangerous, Minecraft with Vivecraft mod, War Thunder, Project Cars and many others.
RiftCat company vision is to make PC virtual reality gaming technology available to everyone. Making VRidge available for iOS users is a direct answer to this mission.
Useful links:
VRidge page: https://riftcat.com/vridge

VRidge press kit: https://riftcat.com/media
VRidge iOS video showcase:
About RiftCat:
RiftCat is a company based in BiaÃ...,ystok, Poland. Founded in 2015, it is focused on making VR technology more accessible by developing VRidge streaming technology. VRidge is a technology that gives mobile VR headsets a capability to run PC VR games. It consists of two parts - a desktop application and mobile application. When they are both connected, the computer starts to recognize the phone as an HTC Vive headset. This allows for basic, much more affordable PC VR gaming.
Related Tags