Farsight Studios Announces big discount on the Stern AC\DC Table DLC for the Nintendo Switch
May 9, 2019 8:06 AM CDT
Mar 9, 2018, 12:00 PT from Farsight Studios, Inc.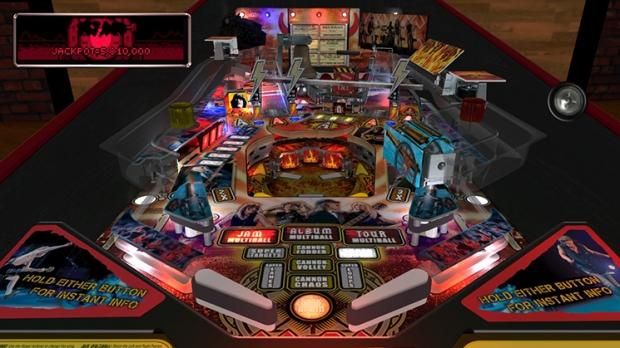 Farsight Studios, Inc. , a developer and publisher of interactive video games and gaming products, today announced
that The Stern AC/DC Premium Pinball Table (standalone) DLC is available NOW in the U.S and Canada at 50% off (for a limited time) for the Nintendo Switch video game console.
Features incredibly realistic gameplay and a veritable "Greatest Hits" of tracks from one the greatest rock bands of all time!
Back In Black

You Shook Me All Night Long

Highway To Hell

For Those About To Rock

T.N.T

Hells Bells

Thunderstruck

Let There Be Rock

Rock 'N' Roll Train

Hell Ain't A Bad Place To Be

Whole Lotta Rosie

War Machine
Available: for download from the Nintendo eShop.
Requires "Stern Pinball Arcade" for Nintendo Switch to play.
AC/DC is also available for "The Pinball Arcade" for Nintendo Switch as part of "Stern Pack 1" DLC
About FarSight Studios
FarSight Studios (www.farsightstudios.com) is a videogame developer located in Big Bear Lake, California. As experienced developers, FarSight Studios has been creating videogames continuously since 1989. They have developed games for every major console from the original Nintendo Entertainment System to the Nintendo Switch. FarSight's games have been awarded Editor's Choice awards, Toy of the Year nominations, and Greatest Hits designations on multiple platforms.
Switch, eShop and Nintendo are either registered trademarks or trademarks of the Nintendo group of companies.
SOURCE Farsight Studios Inc.
Related Tags