MARVEL Future Fight releases Anniversary Infographic celebrating four years and 100M Global Downloads!
Today, Netmarble's groundbreaking Super Hero mobile game MARVEL Future Fight is celebrating its four-year anniversary with 100 million players! It released all-new Infographic that highlights the amazing progress Agents have made in working with Nick Fury to take a stand against the destruction of the timeline. Agents can view the infographic here, though below are some quick statistics: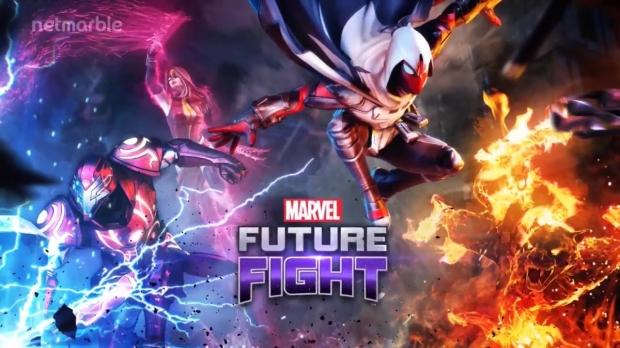 There are over 100 Million Agents across the world that enjoy MARVEL Future Fight, with over One Billion Super Heroes owned by these Agents - almost 13% of the entire global population!

MARVEL Future Fight's total playtime from ALL Agents is over 40,000 years - 4 times as many years from when the last Ice Age ended.

Agents saved the universe from Thanos' wrath over 100 Million times and protected MARVEL Future Fight from over 3 Million Sentinels / Master Molds

There are now 187 Marvel Super Heroes added to the game since its April 2015 launch, including the Fantastic Four, X-Men and more! These characters are also dressed for success as there are 203 Uniforms available from past updates.
As part of MARVEL Future Fight's anniversary, Netmarble is launching special in-game events for Agents to dive into, including:
8 Weeks Login Event - When Agents log in to MARVEL Future Fight, they will receive rewards such as 6ÃÆ'Ã,¢Ã<Ã..."... Mega Rank Up Ticket where you can get 6 Super Heroes such as Black Widow, Hulk, and Iron Man.
Fourth Anniversary Comics Card - Players will receive this special card when they log on from now until May 13.
Other miscellaneous activities include a 4th Anniversary Characters Voting Event, an Avengers Special Event Quest, where you can receive up to Tier-2 Mega Advancement Ticket.
MARVEL Future Fight is currently available worldwide in the App Store and Google Play. We would love it if you can share the MARVEL Future Fight infographic, and the game's Anniversary Events, with your readers or include it as part of any upcoming 'Mobile Game News' roundups for this week. If the team is interested in interviewing the MARVEL Future Fight team, let us know and we can check in on availability.
Last updated: Sep 25, 2019 at 05:39 pm CDT
Related Tags