LONDON, UK - March 25th, 2019 - Today, Ubisoft unveiled the final details of the Just Dance World Cup Grand Finals 2019, which will take place in Brazil on March 30th, including the hosts & jury members, along with the scoring methods of the competition. The top seventeen players in the world will compete for the title of World Champion and attempt to dethrone the 2-time champion Umutcan Tutuncu, representing Turkey. The Grand Finals final stages will be streamed on the Ubisoft Twitch and Facebook Channels.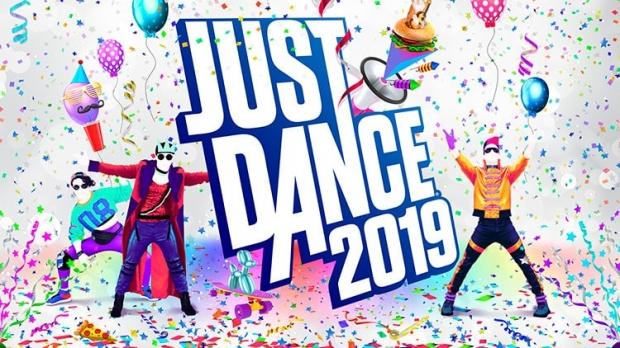 FORMAT
The eighteen players* will compete on a Best-of-three** format based on their scoring (Just Dance points) - the first player with two points wins the match and continues the competition. The broadcast of the Grand Finals will start on the Ubisoft Twitch Channel as soon as the six final champions of the competition have been selected i.e. March 30th, 8PM GMT: https://www.twitch.tv/ubisoft.
HOST & JURY MEMBERS
Once the six final champions have been selected, an international jury, hosting by the famous Brazilian presenter, journalist, producer and YouTuber Fernanda Pineda, will join the competition for the final stages of the Grand Finals:
Jayden Rodrigues: Australian dancer and Just Dance ambassador

Jerky Jessy: French dancer and Just Dance choreographer

Maira Medeiros: Brazilian influencer
The jury members will evaluate the performance of the players in conjunction with the scoring.
SCORING METHOD
This year, if there is a draw, the battle will be defined by a vote through the Twitch chat (https://www.twitch.tv/ubisoft), where the public will decide who was the better dancer.
SONGLIST
The eighteen players will compete on the following tracklist of songs:
Familiar - Liam Payne & J Balvin

Havana - Camila Cabello

I Feel It Coming - The Weeknd ft. Daft Punk

Narco - Blasterjaxx & Timmy Trumpet

Rhythm of the night - Corona (Ultraclub 90)

Shaky Shaky - Daddy Yankee

Water Me - Lizzo

I'm Still Standing - Top Culture - Elton John

Adeyyo - Ece SeÃÆ'Ã,§kin

New Rules - Dua Lipa

Sweet Little Unforgettable Thing - Bea Miller

No Tears Left To Cry - Ariana Grande

Un Poco Loco - Disneyâ€Ã,¢Pixar's Coco

Calypso - Luis Fonsi Ft. Stefflon Don

Sangria Wine - Pharrell Williams x Camila Cabello

Hala Bel Khamis - Maan Barghouth

One Kiss - Calvin Harris & Dua Lipa

New World- Krewella & Yellow Claw ft. VaVa

ÃÆ'â€Â¡a Plane Pour Moi- Bob Platine

Karaoke Forever - Alan Tam

Work Work ALT - Britney Spears

Finesse ALT - Bruno Mars Ft. Cardi B

New Rules ALT - Dua Lipa

OMG ALT - Arash Ft. Snoop Dogg

Mad Love ALT - Sean Paul, David Guetta Ft. Becky G

Bang2019 ALT - BIGBANG

Make Me Feel - Janelle MonÃÆ'Ã,¡e
The Just Dance World Cup final stages will be broadcasted live in English and Brazilian Portuguese through the official channels of Ubisoft on YouTube, Facebook and Twitch.
For more information about Just Dance World Cup, please visit https://www.justdanceworldcup.com/
For more information about Just Dance and the other games of Ubisoft, please visit http://news.ubisoft.com
*To learn more about the champions, check out the article: https://www.justdanceworldcup.com/int/jdwc-champions
**To learn more about the rules of the competition, check out this article: https://static2.cdn.ubi.com/gamesites/just-dance-WC19/rules/JDWC2019_RULES_GRANDFINALS.pdf
About Ubisoft:
Ubisoft is a leading creator, publisher and distributor of interactive entertainment and services, with a rich portfolio of world-renowned brands, including Assassin's Creed, Just Dance, Tom Clancy's video game series, Rayman, Far Cry and Watch Dogs. The teams throughout Ubisoft's worldwide network of studios and business offices are committed to delivering original and memorable gaming experiences across all popular platforms, including consoles, mobile phones, tablets and PCs. For the 2017-18 fiscal year Ubisoft generated sales of â,Ã,¬1,732 million. To learn more, please visit www.ubisoft.com.
2019 Ubisoft Entertainment. All Rights Reserved. Just Dance, Ubisoft, and the Ubisoft logo are trademarks of Ubisoft Entertainment in the US and/or other countries.
Last updated: Sep 25, 2019 at 05:39 pm CDT