Do you remember the title of Baium? Are you familiar with Einhasad? Do you understand the history of Aden and know the path to the Tomb of the Emperors? It's time to fight with a new epic boss, and at the same time update your equipment, because the demon Scarlet van Khalish, who subjugated the soul of the last emperor Elmoraden - Frinteza, is resurrecting the army of the dead.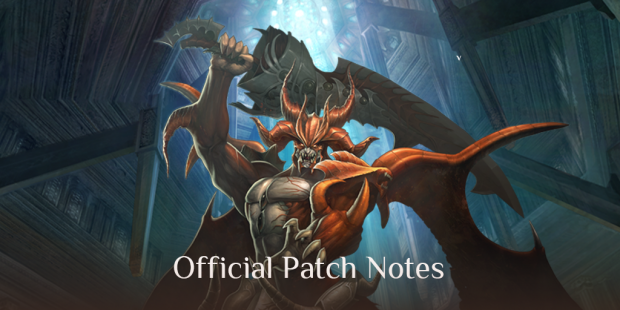 Frinteza was inexcusably weak for the emperor. As a result, in exchange for power, he sacrificed to the demon Halisha his soul and childhood friend Scarlet. So the monster Scarlet Van Halish appeared. Together with Frintezza they form a terrible tandem. Get ready to meet them in the modified Tomb of the Emperors!
What is interesting in the update of Secret of Empire:
New epic boss Frinteza.

New locations - modified Tomb of the Emperors.

A new set of S rank armor and weapons.
More details with all the changes are available in the official patches, placed in the 4game app.
Official Patch Notes: https://eu.4gameforum.com/threads/660981/
Last updated: Mar 18, 2019 at 10:28 pm CDT