Pocket Family moved into a new home on Android!
Jan 6, 2019 10:48 PM CST
Indie game developer Kooapps just announced that one of their most successful games in the App Store is now available on Android for Early Access. The new Pocket Family is a revamp of the original game, so fans can look forward to a bigger, better and more exciting version of the game they all loved. Pocket Family Producer Lyra Choi said that they took the best parts of the original Pocket Family which were the house building and character collection and then added engaging task based-progression to the new game.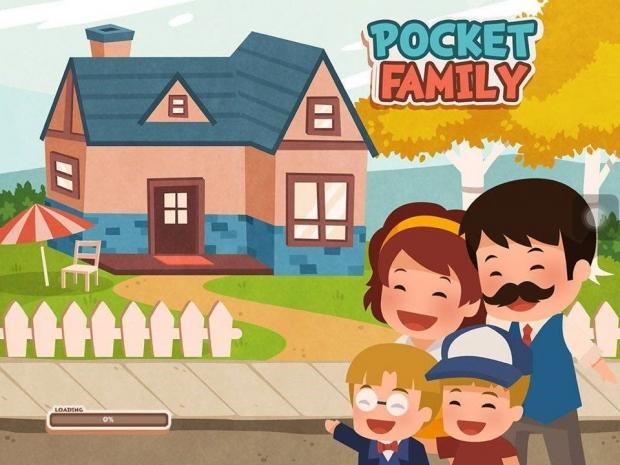 One of the biggest changes is the Match Puzzle game. This feature was already present in the original game as a side task but this time, Kooapps made the Match Puzzle game as one of the key and most crucial elements in playing the new game. Players would need to tap groups of blocks in order to destroy or turn them into power-ups. Additional goals are included to finish the match puzzles such as destroying boxes and vases or popping bubbles. Players can also choose characters that will help them complete each puzzle level. "Stars" can be earned in the Match Puzzle game which players can use to perform various tasks in the mansion such as cleaning, renovating and redesigning the rooms. Players can invite more character friends and family in the mansion as they progress.
The character collection feature is an outtake from the original game. It is one of the features that defined the original Pocket Family and loved by many. Fans will surely get to see some of their favorite family members from before. Choi also mentioned that they are planning to enhance the game by adding new characters in the future and adding a "Favors" feature wherein players can interact with the characters more.
Kooapps has managed to retain the original key features of their old game while refining them to provide a whole new experience to their fans. "We have a lot of the elements from the original Pocket Family including house customization, character collection, and puzzles. We have iterated on the old formula by streamlining the experience and connecting all of the elements to each other. We aim to create an experience that leaves the player feeling satisfied long after they stop playing." Choi concludes.
Early access release complete list of features:
Addictive Match 2 Puzzles
- Tap groups of blocks to destroy them or turn into power-ups
- Combine power ups to create awesome effects
- Collect stars and coins to be able to complete different tasks
- Tons of fun levels and puzzles to complete
Complete Family Tasks
- Perform tasks such as cleaning the rooms, repairing and refurnishing the mansion
- Interact with your family members!
Customize Your Mansion
- Choose the home design that best suits your taste
- Multiple designs of incredible wallpapers, floorings and interactive decorations to choose from
Character Collection
- Unlock friends and family to invite to a tour of your mansion!
Play With No Wi-Fi
- Take your Pocket Family anytime, anywhere!
Last updated: Jul 27, 2022 at 03:38 am CDT
PRICING: You can find products similar to this one for sale below.

United States: Find other tech and computer products like this over at Amazon.com

United Kingdom: Find other tech and computer products like this over at Amazon.co.uk

Australia: Find other tech and computer products like this over at Amazon.com.au

Canada: Find other tech and computer products like this over at Amazon.ca

Deutschland: Finde andere Technik- und Computerprodukte wie dieses auf Amazon.de
Related Tags