ADATA Technology, a leading manufacturer of high performance DRAM modules, NAND Flash products, and mobile accessories today released the Premier ONEseries of high performance microSD and SD cards, consisting of UHS-II U3 Class 10 and Premier UHS-I Class 10 offerings.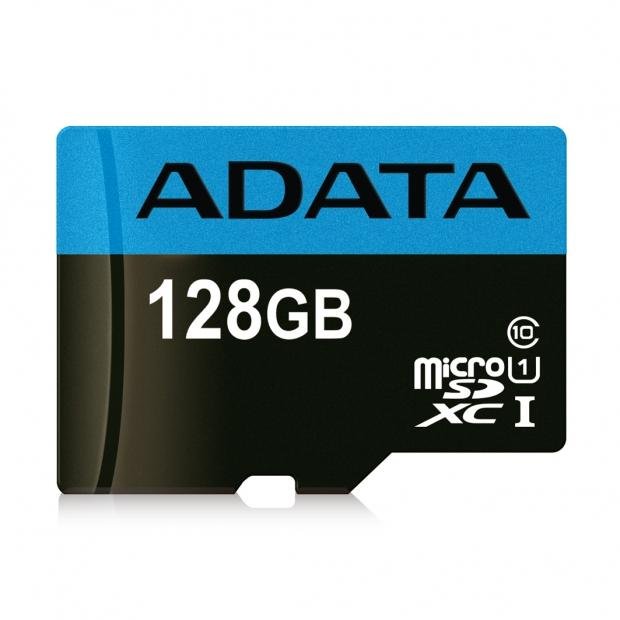 Up to 290MB/s read, V90 video speeds, and 256GB capacity mean full 4K/8K readiness on the go
The Premier ONEUHS-II U3 SDXC cards employ high quality MLC Flash and reach 290MB/s read and 260MB/s write. They are available in up to 256GB. The Premier UHS-I microSDXC/SDHC Class 10 cards deliver consistent 85MB/s read and are available in up to 128GB. The Premier ONE series provides consumers with a range of memory cards for easy storage expansion with performance suitable for ever-larger files and higher fidelity video content captured in UHD 4K and 8K. They are also designed to complement VR applications. All cards feature a temperature range of -25 to 85 degrees Celsius.
Fastest microSDXC/SDXC data speeds available
Designed and tested to UHS-II U3 Class 10 specifications, Premier ONE SDXC cards reach 290MB/s read and 260MB/s write. Their microSDXC series counterparts perform at 275MB/s read and 155MB/s write. Both microSD and SD versions support V90 video speeds, or 90MB/s of raw video recording, which is more than sufficient bandwidth for capturing 4K, 8K, and VR content. Action camera and 360-degree live capture applications also stand to gain much from access to such high data rates, which enable uncompressed recording, no lag, no buffering, and no reduction in resolution.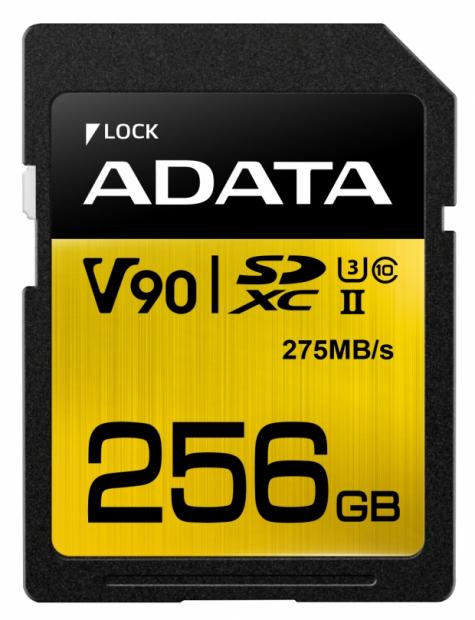 MLC Flash, robust build, data integrity, and ample capacity
All Premier ONE UHS-II U3 cards use high grade 3D MLC Flash for long-lasting optimal performance. They support automatic error correction to increase data integrity, and pass strenuous water, dust, shock, and X-ray proof testing. The cards are thus very suitable for outdoors activities, live recording and reporting, and international professionals that travel long distances and experience diverse environments. Consumers can choose from 64GB, 128GB, and 256GB models as needed for instant storage expansion on iOS, Windows, Mac OS, and Android in virtually every class of device thanks to the universality of the microSD/SD format.
Perfect for Full HD content
Premier microSDXC/SDHC models pack 16GB, 32GB, 64GB, and 128GB on UHS-I Class 10 cards capable of 85MB/s read and 25MB/s write. That makes them very suitable for users requiring consistent-quality Full HD 1080p recording, playback, and sharing. In addition to practically universal compatibility, the cards are rugged, passing strict water, dust, shock, and X-ray proof testing. Ensuring customers get a complete package on any budget, ADATA integrates automatic error correction on Premier UHS-I cards.
About ADATA
ADATA Technology, one of the world's largest vendors of DRAM modules and USB flash drives, provides complete solutions, including memory cards, solid state drives, and portable hard drives. ADATA products also include on the go power for mobile devices and the company is now a major provider of advanced LED lighting. ADATA products continue to garner international acclaim from organizations such as iF Design Awards (Germany), red dot Awards, CES Best of Innovations Awards, Good Design Awards (Japan), Best Choice of Computex Awards, and Taiwan Excellence Gold Awards. The company's slogan of Love, Life, Dreams embodies the ADATA brand and the role of innovative memory products in the human pursuit of universally-cherished ideas. For more information, please visit www.adata.com.
Last updated: Sep 1, 2017 at 12:58 am CDT