ASUS today announced new UEFI BIOS updates that add support for the revolutionary new Intel Optane memory technology in compatible ASUS 200-Series motherboards.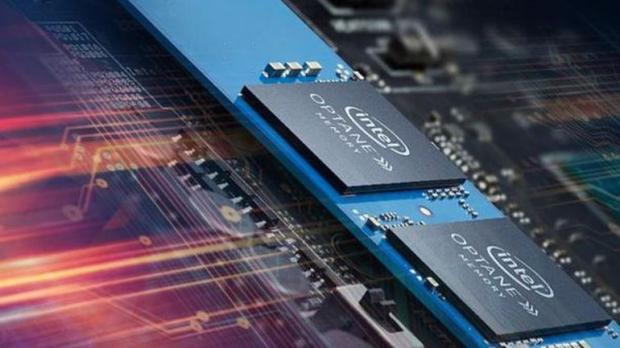 Industry-first UEFI BIOS upgrades immediately available for compatible 200-Series motherboards, adding support for revolutionary new Intel memory technology
Intel Optane memory is a new class of non-volatile memory - packaged in an M.2 module format - that enables SSD-like performance from a large hard disk drive (HDD), accelerating overall system performance and improving responsiveness for a blazing-fast computing experience. The new UEFI BIOS updates allow installation of the Intel Optane memory application, which activates the M.2 module. The combination of Intel Optane memory and a large HDD delivers intelligent system acceleration that minimizes boot-up times, reduces file-load times and speeds up frequently performed tasks. As it works with HDDs, Intel Optane technology allows users to enjoy the benefits of faster system performance while maintaining large storage capacities.
KEY POINTS
The new UEFI BIOS upgrades are compatible with the revolutionary new Intel Optane memory that accelerates system performance and responsiveness

Users can update the BIOS using one of the two easy-to-use ASUS tools: ASUS USB BIOS Flashback and EZ Flash 3

BIOS updates for compatible models are immediately available worldwide
The new UEFI BIOS updates are available to download immediately for compatible ASUS 200-Series motherboards, allowing users to take advantage of the many performance benefits of Intel Optane memory.
Users who have purchased compatible ASUS 200-Series motherboards will be offered quick, safe, and easy firmware updates that add support for this revolutionary new memory technology. Once installed and configured, the ASUS UEFI BIOS permanently retains the Intel Optane memory configuration details - meaning users will not need to re-enter settings when restoring default settings, updating the BIOS, or when they clear the CMOS configuration.
Two easy-to-use tools for fast updates
ASUS 200-Series motherboards include the renowned ASUS USB BIOS Flashback feature, enabling users to install UEFI BIOS updates with incredible ease. The innovative tool downloads the latest BIOS to a USB flash drive, allowing users to upgrade the media-acclaimed ASUS UEFI BIOS quickly and easily. With USB BIOS Flashback, the motherboard doesn't need a CPU or DRAM modules installed, as long as the motherboard is connected to a power supply, users can plug in their USB drive and press the USB BIOS Flashback or Reset button for an instant upgrade.
Users can also update firmware by using the EZ Flash 3 tool. The UEFI BIOS upgrade is downloaded via the internet using EZ Flash 3, and with just a few simple steps the motherboard will be upgraded to the latest firmware, ready for blazing-fast Intel Optane memory.
To take advantage of these updates, users can visit the ASUS website, www.asus.com, and download the relevant UEFI BIOS version today.
A compatibility list showing which ASUS 200-Series motherboards support Intel Optane memory is provided below, and is also available from: https://www.asus.com/microsite/mb/intel-optane-ready/ .
AVAILABILITY & PRICING
ASUS UEFI BIOS and driver updates are available as of today.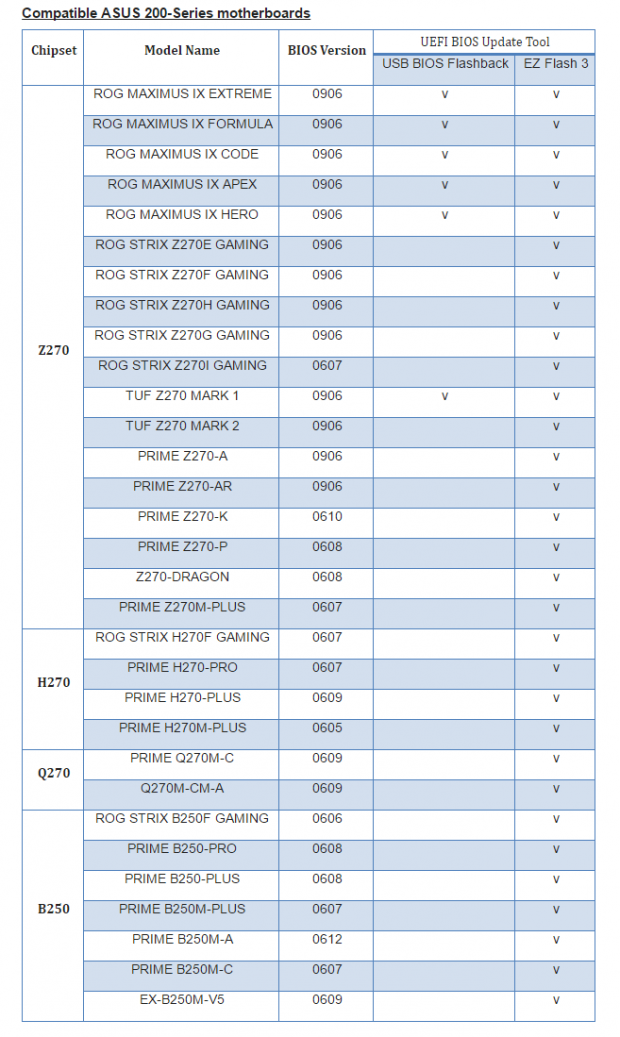 Last updated: Sep 1, 2017 at 12:58 am CDT