ADATA Technology, a leading manufacturer of high performance DRAM modules, NAND Flash products, and mobile accessories today launched the XPG SX950 SSD and its accompanying gaming-styled EX500 drive enclosure.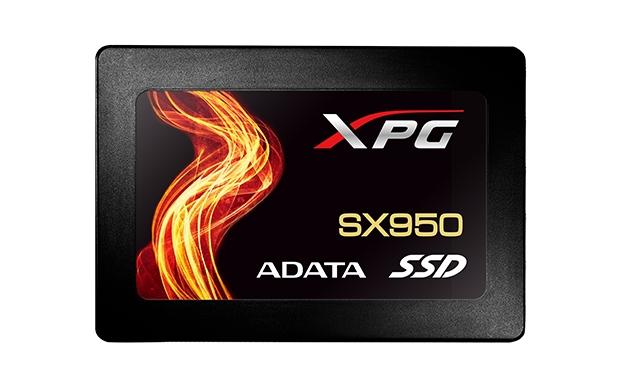 Higher density, performance, and reliability storage with a sleek gaming-minded look
Loaded with up to 960GB of 3D MLC NAND and driven by a SMI controller, the SX950 utilizes a custom ADATA PCB and is backed by an extra-strict chip sorting process to ensure an SSD that can handle prolonged high demand. Performance reaches 560MB/s read and 530MB/s write. Bearing the signature XPG look, the EX500 is aimed at gamers and case modders, boasting a textured enclosure and a vibrant yet aggressive feel. It arrives with a spacer and bracket for easy install on desktops and notebooks. For users that would like to use the SX950 as external storage, the EX500 offers a stylish, durable, and easy-install enclosure that pairs instantly with desktops, notebook! s, and game consoles via high speed USB 3.1.
Gamers enjoy the benefits of 3D NAND
ADATA is completing its transition to stacked memory, or 3D NAND. This allows for SSDs with bigger capacities without a correlating increase in prices paid by end users. The SX950 uses durable 3D MLC (multi-level cell) NAND Flash and SMI controller. Consumers can choose from 240GB, 480B, and 960GB versions of the SX950. Not only denser (higher capacity), 3D NAND is also roughly 10% faster than 2D NAND and so the SX950 outpaces its predecessor, the SX930 - reaching 560MB/s read and 530MB/s write.
Optimized for gaming applications
The SMI controller and ADATA-designed firmware have been tested extensively with some of the most demanding PC and console titles available. The SX950 features SLC Cache and DRAM Cache Buffer to maintain speeds and withstand high demand periods such as during asset streaming in open world games, texture streaming, and even loading times for large levels. To prolong SSD lifespan, ADATA includes data shaping and wear leveling algorithms in the firmware. RAID Engine is supported for easy integration in drive arrays.
Complete package for easy install
Contrary to bare SSDs, the SX950 lives up to XPG standards by arriving fully loaded. In the box users can find a 2.5mm spacer/riser so the SX950 can easily slide into 7mm and 9.5mm bays on ultrabooks and notebooks. Desktop users can opt to use the included 3.5" bracket and install kit. Either way, the SX950 delivers neat and quick installation on gaming desktops and notebooks. It also provides extended peace of mind with a 6-year warranty backing up its quality.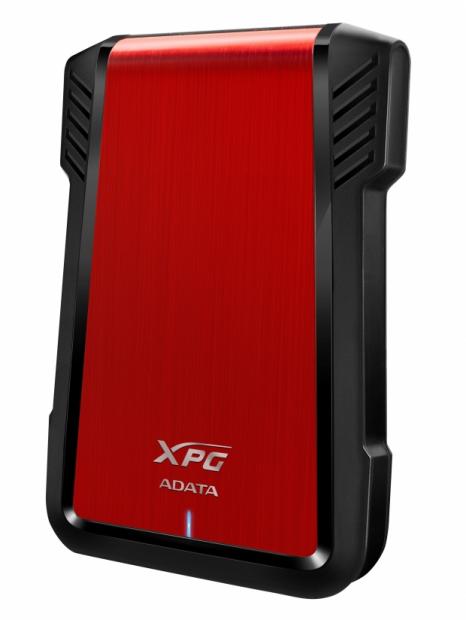 EX500: the drive enclosure for gamers
Fitting any 2.5" SSD/HDD, the EX500 offers an aggressively-styled enclosure aimed at passionate gamers looking for storage expansion. Tool-free installation, secure locking, and impact-resistant construction make it ideal for gamers at home and on the go, as it delivers high speed via USB 3.1. The EX500 is "plug and game" compatible with PS4, Xbox One, and PC.
Availability
SX950 SSD and EX500 Enclosure series will be available at Amazon.com and Newegg.com.
Product Webpage
SX950 SSD series http://www.adata.com/en/SSD/feature/455
EX500 Enclosure series http://www.adata.com/en/HDD/feature/456
MSRP
SX950 SSD 2406GB $139.99
SX950 SSD 480GB $249.99
SX950 SSD 960GB $449.99
EX 500 Enclosure $24.99
Last updated: Sep 1, 2017 at 12:58 am CDT