Qualcomm Technologies, Inc., a subsidiary of Qualcomm Incorporated (NASDAQ: QCOM), today announced an end-to-end 802.11ax portfolio, which includes the IPQ8074 system-on-chip (SoC) for network infrastructure and QCA6290 solution for client devices, making Qualcomm Technologies the first company to announce end-to-end commercial solutions to support 802.11ax.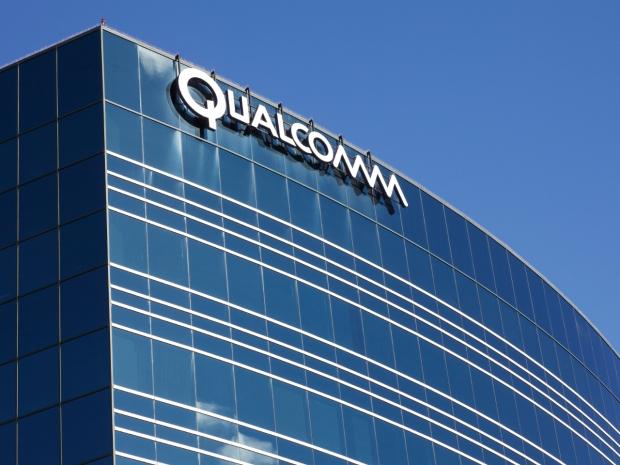 New 802.11ax Solutions for Infrastructure and Client Devices Accelerate the Next Era of Wi-Fi with up to 4x More Capacity, 4x Faster Connections, Extended Range and Longer Battery Life.
As Wi-Fi networks become more crowded, dense and diverse, Qualcomm Technologies' 802.11ax solutions are designed to improve connected experiences, delivering up to 4x greater capacity to make Wi-Fi traffic more efficient, resulting in up to 4x faster user throughput and longer battery life for Wi-Fi devices*. Qualcomm Technologies expects to sample the IPQ8074 and QCA6290 in the first half of 2017.
802.11ax, the next-generation Wi-Fi standard, focuses primarily on expanding network capacity and making better use of Wi-Fi spectrum to maintain excellent connectivity in more complex environments. The growing number of connected devices, diversity of traffic, and density of overlapping networks currently overloads Wi-Fi spectrum and threatens the quality of our connected experiences. To address this, Qualcomm Technologies' 802.11ax solutions support 12-streams (eight 5GHz and four 2.4GHz), 8x8 MU-MIMO, 80MHz channels and other features to maximize capacity and coverage.
Additionally, the solutions feature proven cellular techniques, such as Orthogonal Frequency Division Multiple Access (OFDMA) and traffic scheduling, which is designed to provide greater efficiency, higher user throughput, and a more consistent performance. This managed approach of resource allocation, along with the optimisation of wake-up time, can reduce Wi-Fi power consumption by 2/3rd* to extend device battery life without adversely impacting performance.
Although the benefits will be greatest for 11ax-based devices, Qualcomm Technologies has designed its solutions to improve the performance of all devices, including ones using the previous 802.11ac and 802.11n technologies, which are designed to realise better connections on 11ax networks.
"Capacity - not peak speed - has become the most important measure of a network's ability to handle the ever-increasing demands of today's diverse mix of application and services," said Rahul Patel, senior vice president & general manager, connectivity, Qualcomm Technologies, Inc.
"We were the first to commercialise capacity utilisation-focused solutions, such as MU-MIMO, Wi-Fi SON and 802.11ad, and are now on the front lines of 11ax innovation that will propel the Wi-Fi industry into the next phase of high-capacity, high-efficiency networks. The transformative features of our 802.11ax solutions are designed to enable our customers to meet these demands, ensuring ample Wi-Fi capacity for richer connected experiences."
"Wi-Fi is now an essential element of every corporate, education, service provider and public network. IT executives are reporting their biggest challenges are capacity and scalability, given the enormous growth of users," said Anand Oswal, senior vice president, enterprise networking group, Cisco.
"As industry leaders, we are driving innovations that address our customers concerns, and we view 802.11ax as the culmination of key advancements that will cement the future of enterprise mobility."
"We are excited about the potential impact that 802.11ax will have in the home and small businesses," said David Henry, senior vice president, home networking, NETGEAR.
"802.11ax is not an incremental upgrade to keep pace with today's demands. The technology will reset the bar for what matters most in networking, and will lay the foundation of network capacity for years to come."
"Performance PC users want to ensure their networking technology delivers the lowest latency, the most throughput, and the lowest packet loss," said Michael Cubbage, chief executive officer, Rivet Networks.
"802.11ax is poised to deliver game-changing performance on all three of these key metrics. It will greatly enhance the PC user experience for gaming, video streaming, and downloading. We are looking forward to working with Qualcomm Technologies to bring this exciting new technology to market."
"The sheer number of devices and density of networks sharing the Wi-Fi spectrum is placing enormous strain on Carrier Wi-Fi infrastructure," said Mamoru Nagatani, vice president, NEC Platforms, Ltd.
"By multiplying capacity and coverage, 802.11ax can be a real game-changer for LTE offload, as well as outdoor and public Wi-Fi deployments."
IPQ8074 KEY FEATURES
The IPQ8074 is a highly-integrated SoC designed to deliver maximum capacity, range and performance for the next generation of enterprise access points, carrier gateways and consumer routers.
Up to 4x capacity to maximise network performance*: Utilising a 12x12 configuration, uplink and downlink MU-MIMO, and supporting eight 80MHz streams, the IPQ8074 quadruples capacity*, delivers up to 4.8 Gbps, and maintains fast connections over larger coverage areas.
Smart features for seamless connectivity: In addition to Qualcomm Wi-Fi Self-Organising Network (SON), which simplifies installation, optimises traffic, and reduces dead spots, the IPQ8074 offers unique features to reduce harmful interference in dense areas with many overlapping Wi-Fi access points.
All-in-one platform: Integrates an 11ax radio, MAC and baseband, plus a quad-core 64-bit A53 CPU and dual-core network accelerator to provide a fully-offloaded 11ax subsystem. The 14nm design provides power and size advantages, while a wide range of external WAN and media interfaces allows customers to build a full portfolio of 802.11ax products.
QCA6290 KEY FEATURES
The QCA6290 is a state-of-the-art 802.11ax client device SoC offering unprecedented throughput, battery-life and rich user experiences in homes, enterprises, public venues and other high-traffic areas, and automobiles.
Up to 4x increase in user throughput in crowded networks*: Supports 2x2 MU-MIMO and realises the full benefits of the 8x8 MU-MIMO by supporting the advanced 8x8 sounding mechanism.
Ultra-fast Gigabit speed for richer user experiences: Offers up to 1.8 Gbps peak speeds through Dual Band Simultaneous (DBS) combining 2.4 and 5GHz bands, and higher order modulation (1024 QAM).
Reduces power consumption by 2/3rd* through Qualcomm Technologies' specific optimisations, in addition to the support for the 802.11ax standard power save features.
With its 802.11ax Wi-Fi capabilities and rich-set of features, QCA6290 is designed to enhance connected experiences, such as 4K Ultra HD video streaming and video-conferences, content sharing, social media and file transfers. The combination of DBS with the increased capacity and throughput also allows for improved experiences in vehicles, including Gigabit in-car Wi-Fi hotspot, content sharing between brought-in devices and the car's infotainment system, and support for multiple video streams along with screen mirroring.
Last updated: Sep 1, 2017 at 12:58 am CDT