MSI, world leading in gaming hardware design, is thrilled to announce two new M-ATX GAMING motherboards, the B150M BAZOOKA PLUS & B150M MORTAR ARCTIC. With Turbo M.2 (32 Gb/s, Gen3 x4) and USB 3.1 Gen1 Type-C offering more connectivity options and a plethora of features improving your game experience, these new Micro-ATX motherboards are designed for gamers looking for a small gaming PC while getting the best performance & gaming experience. DDR4 Boost technology is available, providing maximum performance and stability while also offering improved memory compatibility. Audio Boost and GAMING LAN ensure you have upper hand on your enemies on the battlefield, ready to finish on top.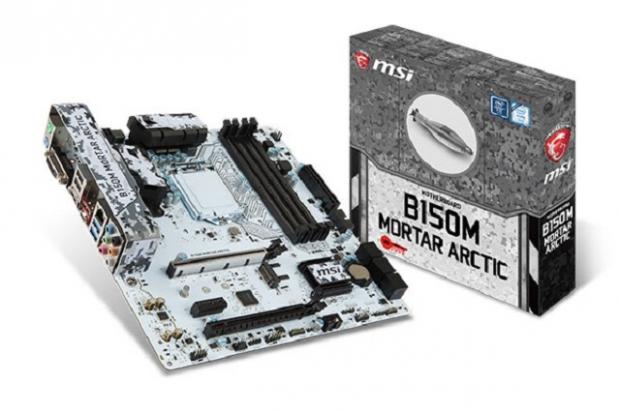 B150M MORTAR ARCTIC
The B150M MORTAR ARCTIC is not only a better version of the regular MORTAR model, this special edition comes in a full white PCB design and features a stunning Arctic camouflage styled heatsink and IO cover design. With great attention to detail, the B150M MORTAR ARCTIC not only delivers in terms of specs & features, but manages to bring something truly unique to the B150 motherboard segment.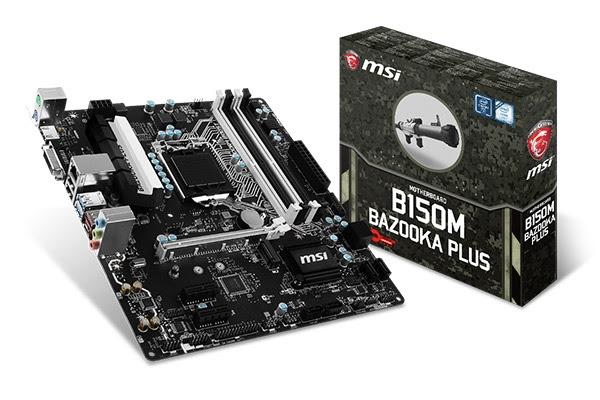 B150M BAZOOKA PLUS
Featuring a new design with a stronger heatsink, more black & white colors, and upgraded specs such as Steel Armor, Turbo M.2 and USB 3.1 Gen1 Type-C, the new BAZOOKA PLUS motherboard is ready to set a new standard in the B150 Micro-ATX gaming motherboard segment. With Audio Boost & GAMING LAN offering dedicated gaming features tailored to the most demanding gamers, the BAZOOKA PLUS is sure to satisfy any gamer.
GREAT SSD PERFORMANCE WITH TURBO M.2
Enjoy a blazing fast system boot up and insanely fast loading of applications and games with MSI GAMING motherboards. MSI offers a whole new generation of high speed storage support through Turbo M.2. Turbo M.2 transfers data through a PCI Express 3.0 x4 interface up to 32 Gb/s, making it 5x faster than SATA 3.0 solutions.
With a Turbo U.2 Host Card, fitting in a M.2 slot, the new motherboards also support the latest and greatest high performance SSDs such as the Inte 750 series with support for NVMe. Data transfer speeds have never been faster.
MORE CONVENIENCE WITH USB 3.1 GEN1 TYPE-C
Transfer your favorite games, audio and movies over USB 3.1 Gen1 lightning-fast with speeds up to 5Gb/s! The new Type-C option allows for all the performance benefits from USB 3.1 Gen1 combined with the convenience of the USB Type-C connector. This reversible connector allows for effortless connecting of USB devices.
DDR4 BOOST
By fully isolating the memory circuitry from other components, DDR4 Boost ensures the purest possible memory signal for maximum performance and stability.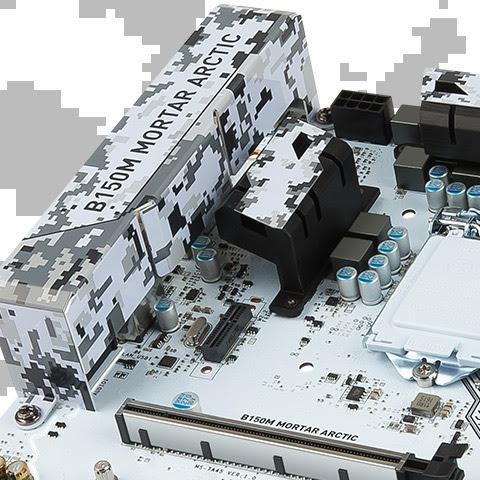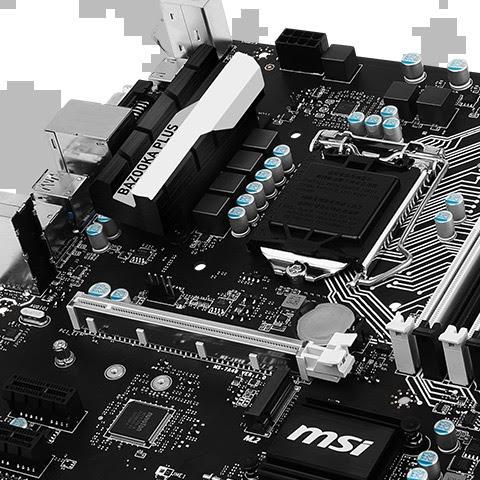 MSI GAMING LAN & LAN PROTECT
Get ready to crush your enemies on the battlefield with MSI GAMING LAN, featuring carefully selected components to ensure the best online gaming experience without lag. With optimized traffic prioritization and low latency, MSI GAMING LAN Manager automatically classifies and prioritizes the latency-sensitive applications for online games. The LED illuminated LAN connector features 15KV anti-surge protection for safety.
AUDIO BOOST
The ultimate audio solution for gamers with isolated audio PCB and high quality audio caps. MSI AUDIO BOOST rewards your ears with studio grade sound quality.
Find out more about the new motherboards: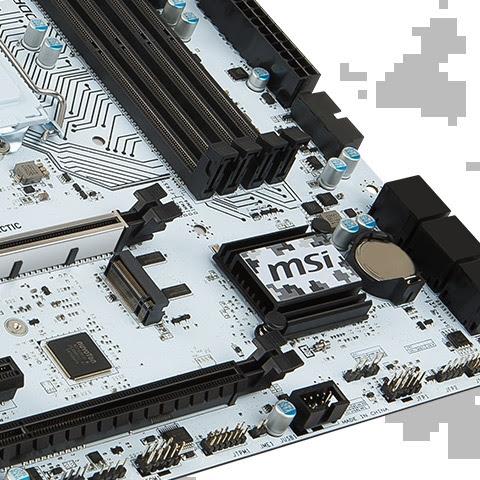 Last updated: Apr 7, 2020 at 12:11 pm CDT