Razer, a world leader in connected devices and software for gamers, celebrated today as its Razer Blade Stealth won "Best of CES - Best PC." The company has now won an official "Best of CES" award for six consecutive years, a record in the 49-year history of the storied tradeshow.
Engadget, the official awards partner at the 2016 Consumer Electronics Show, selected the Razer Blade Stealth as the winner for the "Best PC" product at the show. The device also won "People's Choice" by way of an open public vote. Razer's past "Best of CES" honors included "People's Voice" in 2011 and 2012; "Best of Show," "Best Gaming" and "People's Voice" in 2013; "Best PC" and "People's Choice" in 2014; and "Best Gaming" and "People's Choice" in 2015.
Other publications lauded the Razer Blade Stealth and Razer Core during CES 2016. Editorial staff from Mashable, Reviewed.com, Tom's Hardware, Windows Central, PCMag, Notebooks.com, TechnoBuffalo and SlashGear distinguished the Ultrabook above the more than 20,000 other products showcased at the international technology expo. Readers from TechRadar additionally voted the Blade Stealth a "People's Choice" winner, while Ubergizmo selected the Razer Core its "Best of CES" winner.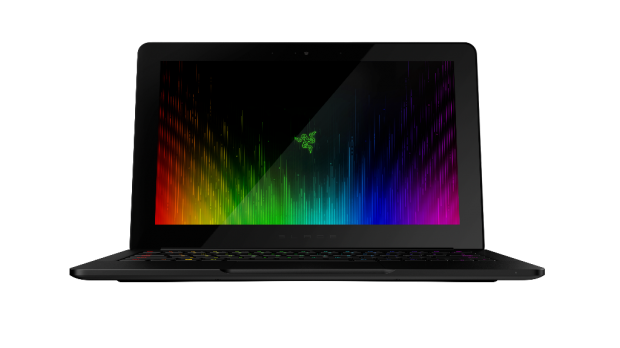 The Razer Blade Stealth is 0.52 inches thin, weighs 2.75 pounds and is a certified Ultrabook with a sleek CNC aluminum design, 2 USB 3.0 ports, a Thunderbolt 3 (USB-C), and HDMI output. A touch-enabled QHD or 4K screen is powered by an Intel Core i7 dual-core processor. The system's individual RGB backlit keys offer 16.8 million customizable color options powered by Razer Chroma, a first for laptops of any type. The device is on sale now and will begin shipping this month and starts at just $999.
Complementing the intrinsic values of the Razer Blade Stealth and unlocking its hardcore gaming chops is the Razer Core, a plug-and-play external desktop graphics enclosure that can accommodate virtually every popular desktop video card from both AMD and NVIDIA. A single Thunderbolt 3 (USB-C) cable supplies both data and power and is all it takes to connect Razer's Ultrabook with the Razer Core.
"The Razer Blade Stealth is the ultimate Ultrabook with maximum performance and amazing portability," says Min-Liang Tan, Razer co-founder and CEO. "Connecting to the Razer Core is simple and unlocks a new level of performance for laptops. We plan to disrupt the PC industry by offering such premium products with value pricing starting at just $999."
The Razer Blade Stealth ships this month, adding to the company's current line of powerful and portable notebooks. The 14-inch Razer Blade and 17-inch Razer Blade Pro redefined what a gaming laptop could do when launched, and continue as the standard by which gaming laptops are measured.
For more information on Razer's announcements from CES 2016, please visit www.razerzone.com.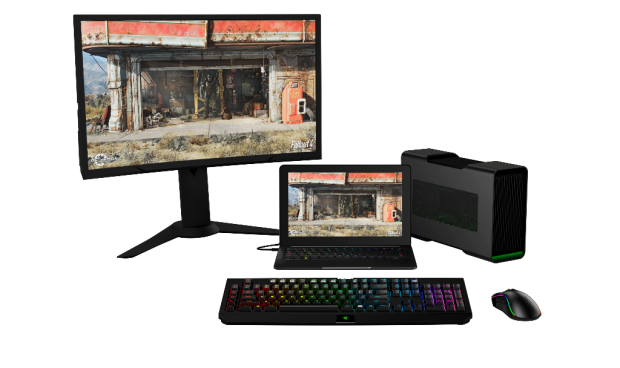 Availability:
Razer Store and Razerstore.com: Razer Blade Stealth on-sale now, shipping January 2016
Razer Core shipping first half 2016
Microsoft Stores: Razer Blade Stealth in February 2016; Razer Core in first half 2016
Price:
Razer Blade Stealth: Starts at $999
Razer Core: Price not yet available
Specs:
Razer Blade Stealth:
12.5 in. IGZO 16:9 aspect ratio, capacitive multi-touch display

QHD (2560 x 1440)

128 GB / 256GB PCIe SSD options

UHD (3840 x 2160)

256 GB / 512 GB PCIe SSD options

Intel Core i7-6500U Dual-Core Processor (2.5 GHz / 3.1 GHz)

Intel HD Graphics 520

128 GB / 256 GB PCIe SSD options (QHD display models)

256 GB / 512 GB PCIe SSD options (UHD display models)

8 GB Dual-Channel System Memory (LPDDR3-1866MHz)

Windows 10 (64-bit)

Wireless-AC (802.11a/b/g/n/ac + Bluetooth 4.1)

Thunderbolt 3 (USB-C)

USB 3.0 port x 2 (SuperSpeed)

Built-in webcam (2.0 MP)

Chroma anti-ghosting keyboard with individually backlit keys

HDMI 1.4b audio and video output

Built-in stereo speakers

3.5 mm headphone/microphone combo port

Built-in array microphone

Trusted Platform Module (TPM 2.0) security chip embedded

Compact 45 W USB-C power adapter

Built-in 45 Wh rechargeable lithium-ion polymer battery

0.52 in. / 13.1 mm (Height) x 12.6 in. / 321 mm (Width) x 8.1 in. / 206 mm (Depth)

2.75 lbs. / 1.25 kg
Razer Core:
Connection to PC via Thunderbolt 3 using included 40Gbps cable

Supports single double-wide, full-length, PCI-Express x16 video card

GPU max dimensions - 5.98 in. / 152 mm (Height) x 1.73 in. / 44 mm (Width) x 12.20 in. / 310 mm (Length)

GPU max power support - 375 W

USB 3.0 port x 4 (SuperSpeed)

GIGABYTE Ethernet (10/100/1000)

Chroma lighting (2 zones)

Built-in 500 W power supply

8.6 in. / 218.4 mm (Height) x 4.13 in. / 104.9 mm (Width) x 13.38 in. / 339.9 mm (Length)
Last updated: Apr 7, 2020 at 12:10 pm CDT