AMD Phenom X4 45nm Deneb caught in the wild
Super PI results aplenty, as ES CPUs get tested.
Published Fri, Jul 11 2008 4:17 AM CDT
|
Updated Tue, Nov 3 2020 12:38 PM CST
AMD's foray into 45nm CPUs is expected to set sail, at some point, during the remainder of this year. Those all famous engineering samples have been set loose again though, with the 45nm Phenom X4, codename Deneb, CPUs in 2.2 GHz and 2.3GHz flavours, being
captured
at ITOCP.
Here, the 2.2 GHz iteration, running with its 11.0x multiplier and a CPU-Z indicated core voltage of 1.224V, braves its shiny face for the camera: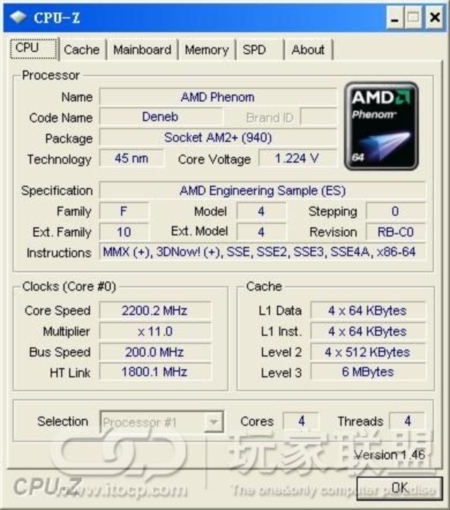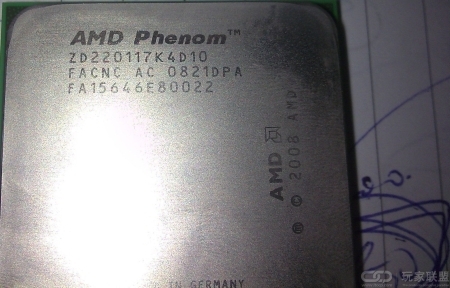 It is followed by, its 2.3GHz brethren, running with its 11.5x multiplier and trying to rival its younger sibling, in more than just the speed stakes: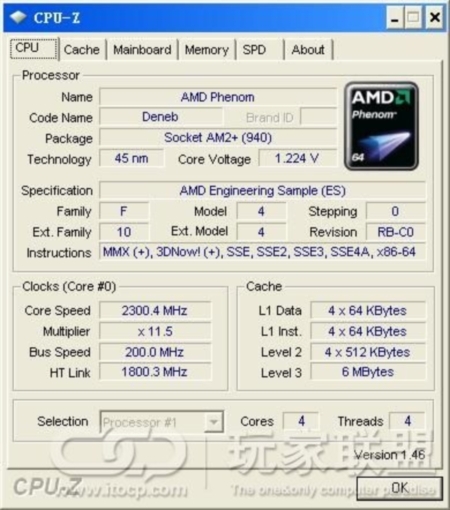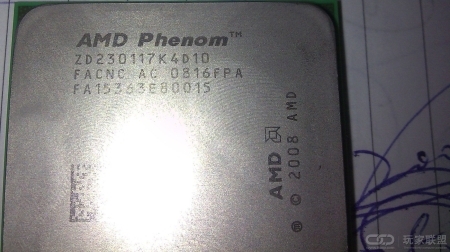 Now, of course, it must be hard to resist the temptation to put these unreleased CPUs to some work, which could explain why ITOCP dabbled in some good old overclocking, to satisfy curiosity. Stock speeds are so, last year, after all.
How about some Super PI 1M runs to allow the Phenom X4 Deneb to stretch its 45nm legs?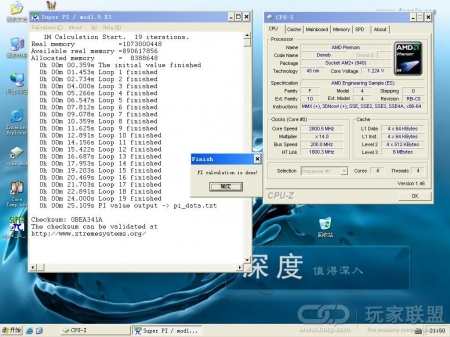 The above image depicts a 14.0X multiplier being utilised, with apparently, the same indicated CPU-Z core voltage of 1.224v, notching up 2.8 GHz.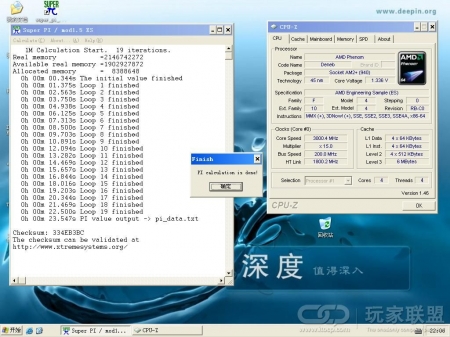 Next, an indicated core voltage of 1.336v, the multiplier set at 15.0X and the above, is the result.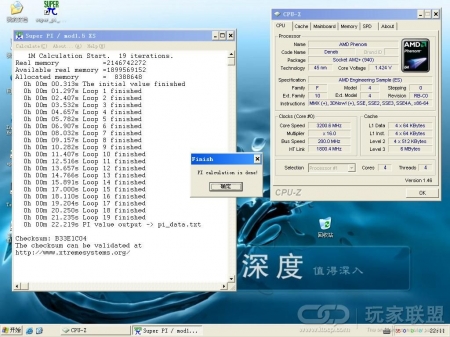 3.2 GHz follows, with a multiplier of 16.0x, together with another indicated core voltage value of, 1.424v.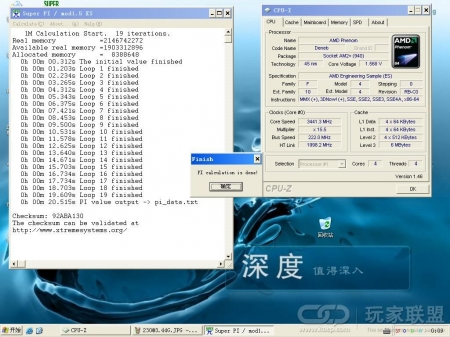 Last, but by no means least, pushing the boundaries with an indicated core voltage of 1.568v, nets the above result.
The Deneb CPUs were supported by an AMD RD790 powered solution and 2 GB of DDR2 memory, running at timings of 5-5-5-18. The Phenom X4 Deneb 45nm SKUs will feature 6 MB of L3 cache (shared), representing a three-fold increase over their, eventual, Agena predecessors.
Related Tags