COMPUTEX TAIPEI 2008
While many of the major players are still hard at work setting up their booths in the numerous halls, NVIDIA has already started putting on a show. Day 0 has given us a few glimpses of some new products based on the NVIDIA Tegra technology.
Designed for ultra compact laptops as well as UMPC's, phones and various other media devices, NVIDIA calls this new technology the visual computing era. Tegra is a new all in one solution, SOC, PC on a chip, whatever you want to call it, NVIDIA's Tegra is able to do it, and at 1-watt power usage - that's impressive to say the least.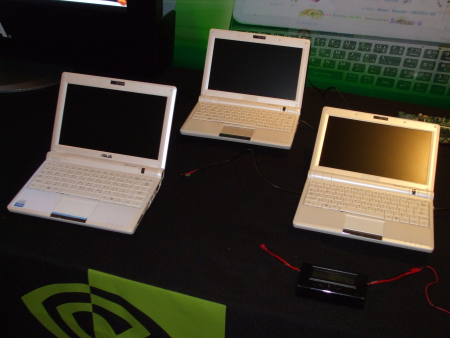 First off a few miniature notebooks using NVIDIA Graphics, one of these little babies was outputting 720p video to a large LCD monitor without any jittering or lost frames.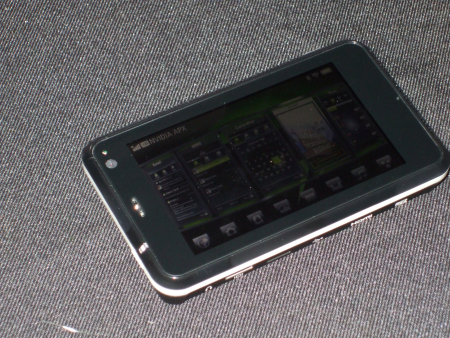 This little baby is a prototype reference design using NVIDIA's new Application Processor called Tegra. It is a full on system platform with a built in ARM11 CPU, memory controller as well as a rather powerful graphics processor called goForce. During the conference, this unit was able to output a full HD 720p video to a projector without any frame skipping. NVIDIA announced that the Tegra will take on the Intel Atom platform directly. A full demo of the unit with a power meter registered just 1.3 watts while decoding and displaying the video while the Atom was using around 11.5 watts.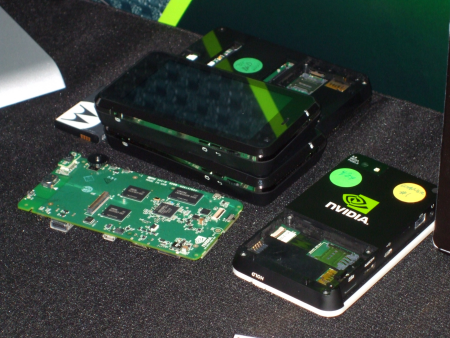 Here we get a look at the reference designs inners. Unfortunately the Tegra processor was covered from view.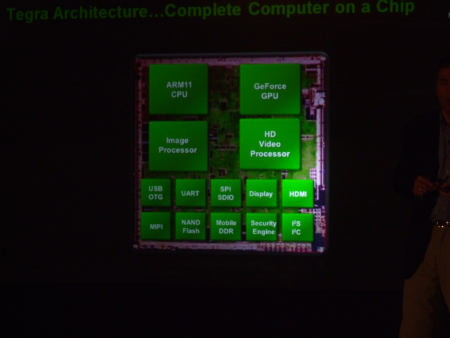 Tegra's architecture was shown to us and just how it works and one of the biggest parts about is was ARM, a new code that does not rely on x86 architecture. Ian Drew gave a key speech on how well ARM is now being taken up allowing NVIDIA Tegra based MID's to easily view just as many products as x86 is now able to, major contributors to this is Microsoft, Adobe and Mozilla.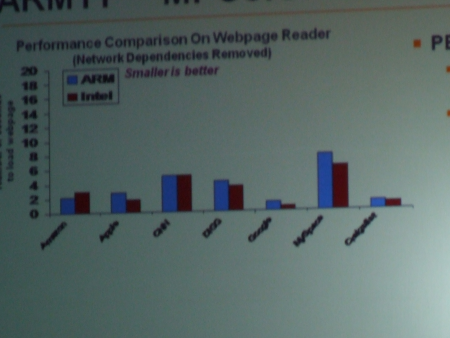 The benchmark analysis that was given shows that ARM is able to load some websites faster and some websites slower than the x86 based Atom system using both 800MHz powered systems. NVIDIA's plans to remove the Intel Atom processor as the platform of choice for MID's and this looks like they are on the right direction. With Microsoft already supporting the ARM11 processor, its going to be an interesting ride.
We are hoping to see Tegra based MID's and UMPC's start coming out soon as we have been told that NVIDIA's partners already have Tegra chips in their labs.