MSI's new GeForce RTX 4060 AERO ITX 8G packs all of the power of NVIDIA's mainstream Adal Lovelace GeForce RTX 40 Series GPU into a lightweight and tiny form factor. With dimensions of 167 x 111 x 43 mm and an overall weight of 455 grams, it's one of the smallest GeForce RTX 4060 cards available.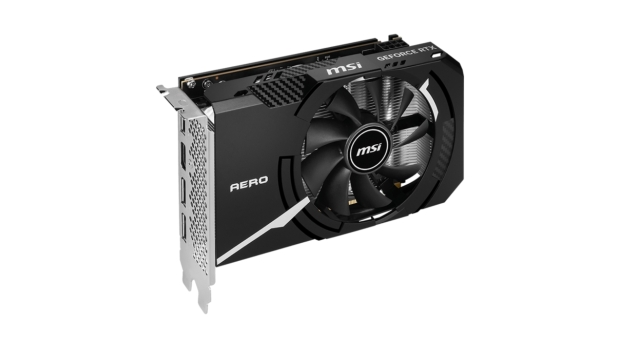 MSI says it will "fit into virtually any system and ensure a smooth gaming experience." With a 40% smaller and 50% lighter build than most GeForce RTX 4060 graphics card options, MSI hasn't stripped back any of the performance.
Available in two variants, the MSI GeForce RTX 4060 AERO ITX 8G features the GPU reference spec of a 2460 MHz boost clock (which you can overclock to 275 MHz via MSI Center), 8GB of GDDR6 memory on a 128-bit bus, and a super-efficient power rating of 115W.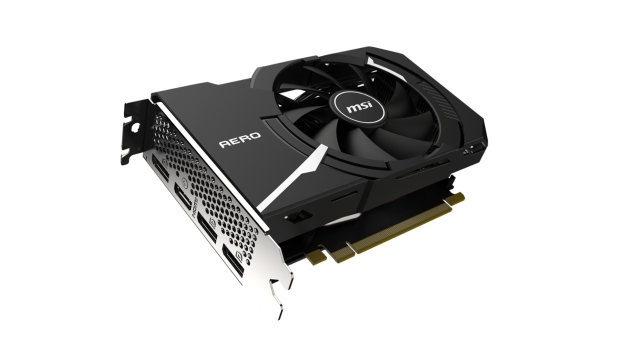 The MSI GeForce RTX 4060 AERO ITX 8G OC variant increases the default boost clock to 2490 MHz with an additional Extreme Performance 2505 MHz mode via MSI Center. MSI has released AERO ITX cards for past GeForce RTX generations, so it's great to see it return here. Especially in power-efficient Ada form, making this a very cool option for dedicated HTPC builds or smaller gaming rigs.
In fact, the new MSI GeForce RTX 4060 AERO ITX 8G cards are smaller and lighter than the previous generation's MSI GeForce RTX 3060 AERO ITX 12G.
With a single fan (that MSI claims has "a unique curve to enhance heat dissipation"), protective backplate, custom PCB, and 6mm thick copper heat pipes, the MSI GeForce RTX 4060 AERO ITX 8G should stay cool even when playing Cyberpunk 2077 or Alan Wake II with RTX On.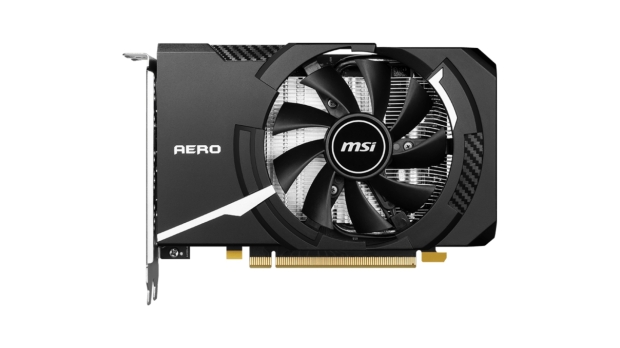 The GeForce RTX 4060 is one of the most efficient GPUs on the market, and alongside the GeForce RTX 4060 Ti, it is perfect for tiny GPU models like the MSI GeForce RTX 4060 AERO ITX 8G and MSI GeForce RTX 4060 AERO ITX 8G OC. With the product pages for these GPUs live, it's only a matter of time before they're available from the usual retail outlets. It's expected that the non-OC edition will launch with the GeForce RTX 4060's MSRP of USD 299.